We are excited to share some new books in October!
A mix of kid-lit, young adult, and adult books are listed below.
Thanks to our Lit CelebrAsian team members: Glaiza and Shenwei for taking the time to research and compile this list.
Note: This is a just a small sample of releases out in October, so let us know what books you're excited for.
---
~ Middle Grade ~
Everlasting Nora by Marie Miranda Cruz 
Middle grade fantasy
Release date: 2nd of October, 2018
"After a family tragedy results in the loss of both father and home, 12-year-old Nora lives with her mother in Manila's North Cemetery, which is the largest shanty town of its kind in the Philippines today.
When her mother disappears mysteriously one day, Nora is left alone.
With help from her best friend Jojo and the support of his kindhearted grandmother, Nora embarks on a journey riddled with danger in order to find her mom. Along the way she also rediscovers the compassion of the human spirit, the resilience of her community, and everlasting hope in the most unexpected places."
---
Monsters & Modules (Secret Coders #6) by Gene Luen Yang, Mike Holmes (Illustrations)
Middle grade science fiction
Release date: 2nd of October, 2018
"The final volume in a series that combines logic puzzles and basic coding instruction with a mystery plot!
The Coders always knew their programming skills would takethem far, but they never guessed they would take them to another dimension! Orto be accurate, one dimension less—to save humanity, Hopper, Eni, and Josh musttravel to Flatland, a dangerous two-dimensional world ruled by polygons. Ifthey can return home safely with a turtle of light, they might just stand achance in their final showdown with Dr. One-Zero!"
---
Sam Wu Is Not Afraid of Ghosts by Katie Tsang, Kevin Tsang, Nathan Reed (Illustrator) 
Middle grade fiction
Release date: 2nd of October, 2018
"After an unfortunate (and very embarrassing) incident in the Space Museum, Sam goes on a mission to prove to the school bully, and all his friends, that he's not afraid of anything—just like the heroes on his favorite show, Space Blasters. And when it looks like his house is haunted, Sam gets the chance to prove how brave he can be. A funny, touching, and charming
story of ghost hunting, escaped pet snakes, and cats with attitude!"
---
Middle grade fiction
Release date: 9th of October, 2018
"Ok Lee knows it's his responsibility to help pay the bills. With his father gone and his mother working three jobs and still barely making ends meet, there's really no other choice. If only he could win the cash prize at the school talent contest! But he can't sing or dance, and has no magic up his sleeves, so he tries the next best thing: a hair braiding business.
It's too bad the girls at school can't pay him much, and he's being befriended against his will by Mickey McDonald, the unusual girl with a larger-than-life personality. Who needs friends? They'd only distract from his mission, and Ok believes life is better on his own. Then there's Asa Banks, the most popular boy in their grade, who's got it out for Ok.
But when the pushy deacon at their Korean church starts wooing Ok's mom, it's the last straw. Ok has to come up with an exit strategy."
---
~ Young Adult ~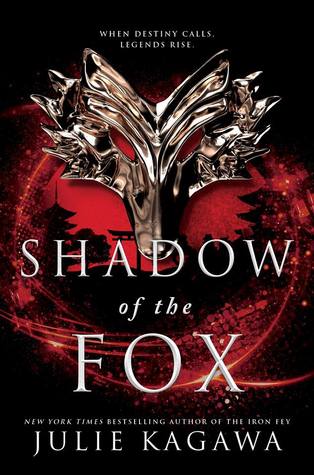 Shadow of The Fox by Julie Kagawa
Young adult fantasy
Release date: 2nd of October, 2018
"One thousand years ago, the great Kami Dragon was summoned to grant a single terrible wish—and the land of Iwagoto was plunged into an age of darkness and chaos.
Now, for whoever holds the Scroll of a Thousand Prayers, a new wish will be granted. A new age is about to dawn.
Raised by monks in the isolated Silent Winds temple, Yumeko has trained all her life to hide her yokai nature. Half kitsune, half human, her skill with illusion is matched only by her penchant for mischief. Until the day her home is burned to the ground, her adoptive family is brutally slain and she is forced to flee for her life with the temple's greatest treasure—one part of the ancient scroll.
There are many who would claim the dragon's wish for their own. Kage Tatsumi, a mysterious samurai of the Shadow Clan, is one such hunter, under orders to retrieve the scroll…at any cost. Fate brings Kage and Yumeko together. With a promise to lead him to the scroll, an uneasy alliance is formed, offering Yumeko her best hope for survival. But he seeks what she has hidden away, and her deception could ultimately tear them both apart."
---
Young adult science fiction
Release date: 2nd of October, 2018
"Princess Vela's people are starving.
Stranded on a planet that lacks food, Vela makes the ultimate sacrifice and becomes an Aegis for her people. Accepting a genetic modification that takes sixty years off her life, she can feed her colony via nutrition pills. But her best friend is still getting worse. And she's not the only one.
Now the king is dying, too.
When the boy she's had a crush on since childhood volunteers to give his life for her father's, Vela realizes her people need more than pills to survive. As tensions rise between Aegis and colonists, secrets and sabotage begin to threaten the future of the colony itself. Unless Vela is brave enough to save them all…"
---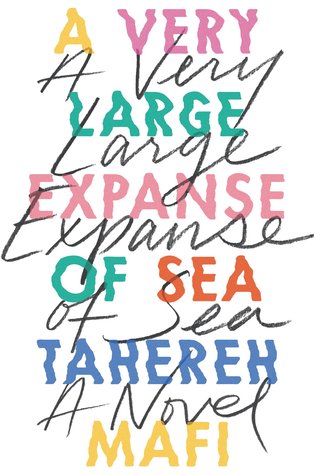 A Very Large Expanse of Sea by Tahereh Mafi
Young adult fantasy
Release date: 16th of October, 2018
"It's 2002, a year after 9/11. It's an extremely turbulent time politically, but especially so for someone like Shirin, a sixteen-year-old Muslim girl who's tired of being stereotyped.
Shirin is never surprised by how horrible people can be. She's tired of the rude stares, the degrading comments—even the physical violence—she endures as a result of her race, her religion, and the hijab she wears every day. So she's built up protective walls and refuses to let anyone close enough to hurt her. Instead, she drowns her frustrations in music and spends her afternoons break-dancing with her brother.
But then she meets Ocean James. He's the first person in forever who really seems to want to get to know Shirin. It terrifies her—they seem to come from two irreconcilable worlds—and Shirin has had her guard up for so long that she's not sure she'll ever be able to let it down."
---
 Of Silver and Stars by T.A. Chan 
Young adult fantasy
Release date: 16th of October, 2018
"Elysia: where silvertongues are hunted and killed for murdering the king, a bloody decades-long war rages over land, and the Winter Queen reigns with ruthless ambition. No one knows the fate of the world lies in the overconfident hands of the kingdom's most renowned silvertongue hunter, eighteen-year-old Ebraham Tracer. 
When the queen sends Ebraham to find a silvertongue hiding in the Fifth Regiment, he expects another conniving mind controller. What he gets instead is Captain Alivia Youngblood, a brilliant but troubled military strategist who may be the key to ending the war ravaging Elysia. Hunting silvertongues has earned Ebraham fame, but his growing respect for Alivia jeopardizes everything. 
Caught in a storm of lies, political maneuverings, and deceptions, Ebraham must make an impossible choice: betray the silvertongue captain he admires or disobey the queen he fears."
---
 Imagine Us Happy by Jennifer Yu 
Young adult contemporary fiction
Release date: 23rd of October, 2018
"Stella lives with depression, and her goals for junior year are pretty much limited to surviving her classes, staying out of her parents' constant fights and staving off unwanted feelings enough to hang out with her friends Lin and Katie.
Until Kevin. A quiet, wry senior who understands Stella and the lows she's going through like no one else. With him, she feels less lonely, listened to—and hopeful for the first time since ever…
But to keep that feeling, Stella lets her grades go and her friendships slide. And soon she sees just how deep Kevin's own scars go. Now little arguments are shattering. Major fights are catastrophic. And trying to hold it all together is exhausting Stella past the breaking point. With her life spinning out of control, she's got to figure out what she truly needs, what's worth saving—and what to let go."
---
~ Adult fiction ~ 
Zero Sum Game (Russell's Attic #1) by S.L. Huang
Adult Science fiction/thriller
Release date: 2nd of October, 2018
"Cas Russell is good at math. Scary good. The vector calculus blazing through her head lets her smash through armed men twice her size and dodge every bullet in a gunfight, and she'll take any job for the right price.
As far as Cas knows, she's the only person around with a superpower…until she discovers someone with a power even more dangerous than her own. Someone who can reach directly into people's minds and twist their brains into Moebius strips. Someone intent on becoming the world's puppet master.
Cas should run, like she usually does, but for once she's involved. There's only one problem…
She doesn't know which of her thoughts are her own anymore."
---
Project Saving Noah (Flair #2) by Six de los Reyes
New adult contemporary romance
Release date: 6th of October, 2018
"Noah might be the best oceanographer the Institute has seen in years, so he's in no hurry to finish his Master's degree…until a new arrival threatens his chance at a once-in-a-lifetime research grant. Suddenly, it's sink or swim time.
Lise knows there's a slot at the Institute's newest project with her name on it. But she's all math and very little science, and when it comes to the ocean, she's completely out of her depth.
Lise and Noah are determined to win—even if it means working with each other to overcome their fears. But what begins as a shallow bargain lands them straight into the deep end when they realize they want the same thing—each other. Unable to ignore their physical chemistry, can they balance personal ambitions against an illogical attraction that threatens everything they've worked so hard to achieve?"
---
The Black Khan (The Khorasan Archives #2) by Ausma Zehanat Khan
Adult fantasy
Release date: 4th (UK) and 16th (US) of October, 2018
"To battle the cruel and controlling patriarchal force named the Talisman, members of a resistance group, the Companions of Hira, risked their lives to procure the Bloodprint – a sacred text that holds the power to overthrow this terrifying regime. Though they harnessed the magic known as the Claim, their plans now lie in ashes and their number scattered – with the two women at the centre of the plot – Arian and Sinnia – left facing the most harrowing tortures. Yet hope flickers in the darkness."
---
In the Vanishers' Palace by Aliette de Bodard 
Adult fantasy
Release date: 16th of October, 2018
"When failed scholar Yên is sold to Vu Côn, one of the last dragons walking the earth, she expects to be tortured or killed for Vu Côn's amusement.
But Vu Côn, it turns out, has a use for Yên: she needs a scholar to tutor her two unruly children. She takes Yên back to her home, a vast, vertiginous palace-prison where every door can lead to death. Vu Côn seems stern and unbending, but as the days pass Yên comes to see her kinder and caring side. She finds herself dangerously attracted to the dragon who is her master and jailer. In the end, Yên will have to decide where her own happiness lies—and whether it will survive the revelation of Vu Côn's dark, unspeakable secrets…"
---
 The Oyster Thief by Sonia Faruqi 
Adult fantasy
Release date: 16th of October, 2018
"Coralline is a shy mermaid in the Atlantic Ocean whose idyllic life is ruined by an oil spill that gravely sickens her little brother. Desperate to save him, she embarks on a quest to find a legendary elixir.
She encounters a human man, Izar, who's left his life on land behind to find a cure for his dying father. He doesn't tell her that his family runs Ocean Dominion, an enemy corporation whose ships plunder her waters daily.
Fate pushes the two of them together, even though their worlds are at odds. Accompanied by a colorful troupe of animals, Coralline and Izar travel through coral reefs and seabed cities, trailed by murderous adversaries and warring ships. Their secrets threaten to tear them apart, while a growing attraction adds to the danger. Ultimately, each of them faces an impossible choice. Should Coralline remain with the world she knows, including her fiancé, or should she relinquish everything for a stranger who might betray her? And Izar holds a secret of his own—one that might cause him to lose Coralline forever."
---
Adult fiction
Release date: 16th October, 2018
"An American pilot crash lands in the desert, unprepared for any situation that can't be resolved with the After Eight mints in his survival kit. Hallucinating palm trees and dehydrating isn't Major Ellie's idea of a good time, but he figures it's less of a hassle than another marital spat back home. In a neighbouring refugee camp, Momo has his own problems; his money-making schemes aren't working out as planned, his dog has ideas above his station and an academic researcher has shown up to study him for her thesis on the Teenage Muslim Mind. And then there's the matter of his missing brother…"
---
 Archangel's Prophecy (Guild Hunter #11) by Nalini Singh 
Adult fiction
Release date: 30th October, 2018
"Midnight and dawn, Elena's wings are unique among angelkind…and now they're failing. The first mortal to be turned into an immortal in angelic memory, she's regressing. Becoming more and more human. Easier to hurt. Easier to kill.
Elena and Raphael must unearth the reason for the regression before it's too late and Elena falls out of the sky. Yet even as they fight a furious battle for Elena's very survival, violent forces are gathering in New York and across the world."
---
Adult fiction
Release date: 30th October, 2018
"As Stanley's death approaches, the Huangs are faced with unexpected challenges that upend them and eventually lead them to discover what they most value. A compelling tale of cultural expectations, career ambitions and our relationships with the people who know us best, Family Trust skewers the ambition and desires that drive Silicon Valley and draws a sharply loving portrait of modern American family life."
---
It's Not Just Semantics: A Banterful Romance by Mayumi Cruz
Adult contemporary romance
Release date: October, 2018
"From the first moment they met, it's a battle of wit, wills, and principles. Their views and values on relationships are poles apart. They don't hold them back from each other, expressing them in colorful language every chance they get.
But in reality, both are cowards in disguise, scared and scarred, ruined by people close to them. 
So what do they do when they find themselves drawn to each other despite their differences?"
---
~ Adult Non-fiction & Poetry ~
 Past Lives, Future Bodies by Kristin Chang
Poetry
Release date: 31st of October, 2018
"A knife-sharp and nimble examination of migration, motherhood, and the malignant legacies of racism. In this collection, family forms both a unit of survival and a framework for history, agency, and recovery. Chang undertakes a visceral exploration of the historical and unfolding paths of lineage and what it means to haunt body and country. These poems traverse not only the circularity of trauma but the promise of regeneration—what grows from violence and hatches from healing—as Chang embodies each of her ghosts and invites the specter to speak." 
---
 All You Can Ever Know: A Memoir by Nicole Chung
Memoir
Release date: 2nd of October, 2018
"Nicole Chung was born severely premature, placed for adoption by her Korean parents, and raised by a white family in a sheltered Oregon town. From early childhood, she heard the story of her adoption as a comforting, prepackaged myth. She believed that her biological parents had made the ultimate sacrifice in the hopes of giving her a better life; that forever feeling slightly out of place was simply her fate as a transracial adoptee. But as she grew up—facing prejudice her adoptive family couldn't see, finding her identity as an Asian American and a writer, becoming ever more curious about where she came from—she wondered if the story she'd been told was the whole truth."
---
~ Picture/Board Books ~
 Super Satya Saves the Day by Raakhee Mirchandani, Illustrated by Tim Palin
Release date: 2nd of October 2018
"Super Satya is ready to have a super day, including finally conquering the tallest slide in Hoboken. But her day takes a not-so-super turn when she realizes her superhero cape is stuck at the dry cleaner. Will she be able to face her fears, help her friends and be the true hero everyone knows she is? Super Satya Saves The Day introduces Satya, a precocious Indian-American superhero." Suggested Age Range: 3-9
---
When I Grow Up by Julie Chen, Diane Goode (Illustrations)
Picture book
Release date: 2nd of October, 2018
"One night while getting ready for bed a little boy starts to wonder what will life be like when he grows up. He could be a painter, a musician, a mountain climber, a mayor…
He tells his mother all about his big ideas…and all of the other things he wants to do. But when will he grow up? And why does it take so long?"
---
 Thread of Love by Kabir Sehgal, Surishtha Sehgal, Zara Gonzalez Hoang (Illustrations)
Picture book
Release date: 16th of October, 2018
"It's time for the Indian festival of Raksha Bandhan, the celebration of the special lifelong relationship shared by brothers and sisters everywhere. Join two sisters as they lovingly make rakhi—thread bracelets adorned with beads, sequins, sparkles, and tassels—for their brother. And then see their brother present them with toys and sweets and special gifts!"
---
*List compiled by Lit CelebrAsian team members: Glaiza and Shenwei 
*In case you missed it, check out the September Releases