The team at Lit CelebrAsian received a reader request for recent non-fiction titles and essay book collections related to diversity, race, or identity, so we gathered a few books by Asian authors and contributors released in 2017 for a starter's list!
There's an ocean of books out there, so let us know if there's a non-fiction book that you'd recommend as well.
Thankful to our Lit CelebrAsian team members: Glaiza and Janani for taking the time to research and compile this list.
Note: Most of these titles are adult memoirs, personal essay/interview collections or historical accounts. Take note of the blurbs that share heavier topics such as war or mental illness as potential content warnings.
---
2017 Essay/Interview Collections with Asian Contributors
Scratch: Writers, Money, and the Art of Making a Living edited by Manjula Martin
Release date: 3rd January 2017
"In Scratch, Manjula Martin has gathered interviews and essays from established and rising authors to confront the age-old question: how do creative people make money? Scratch honestly addresses the tensions between writing and money, work and life, literature and commerce. Contributors include Alexander Chee, Yiyun Lee, Malinda Lo, Daniel Jose Older, Roxane Gay and more. "
---
One Day We'll All Be Dead And None Of This Will Matter by Scaachi Koul
Release date: 28th of February, 2017
"Scaachi deploys her razor-sharp humour to share her fears, outrages and mortifying experiences as an outsider growing up in Canada. Her subjects range from shaving her knuckles in grade school, to a shopping trip gone horribly awry, to dealing with internet trolls, to feeling out of place at an Indian wedding (as an Indian woman), to parsing the trajectory of fears and anxieties that pressed upon her immigrant parents and bled down a generation. "
---
Release date: 8th March 2017
"With intolerance and inequality increasingly normalised by the day, it's more important than ever for women to share their experiences. We must hold the truth to account in the midst of sensationalism and international political turmoil. Nasty Women is a collection of essays, interviews and accounts on what it is to be a woman in the 21st century. Contributors include Zeba Talkhani, Chitra Ramaswamy, Nadine Aisha Jassat, Sim Bajwa and more."
---
 Living a Feminist Life by Sara Ahmed
Release date: 8th March 2017
"In Living a Feminist Life Sara Ahmed shows how feminist theory is generated from everyday life and the ordinary experiences of being a feminist at home and at work. Building on legacies of feminist of color scholarship in particular, Ahmed offers a poetic and personal meditation on how feminists become estranged from worlds they critique—often by naming and calling attention to problems—and how feminists learn about worlds from their efforts to transform them."
---
Dis-Orienting Planets: Racial Representations of Asia in Science Fiction edited by Isiah Lavender
Release date: 7th April 2017
"With contributions by: Suparno Banerjee, Cait Coker, Jeshua Enriquez, Joan Gordon, Veronica Hollinger, Malisa Kurtz, Stephanie Li, Bradford Lyau, Uppinder Mehan, Graham J. Murphy, Baryon Tensor Posadas, Amy J. Ransom, Robin Anne Reid, Haerin Shin, Stephen Hong Sohn, Takayuki Tatsumi, and Timothy J. Yamamura
This edited volume explores depictions of Asia and Asians in science fiction literature, film, and fandom with particular regard to China, Japan, India, and Korea. The collection launches into political representations of Asian identity in science fiction's imagination, from fear of the Yellow Peril and its racist stereotypes to techno-Orientalism and the remains of a postcolonial heritage."
---
Too Much and Not the Mood by Durga Chew-Bose
Release date: 11th April 2017
"On April 11, 1931, Virginia Woolf ended her entry in A Writer's Diary with the words "too much and not the mood." The character of that sentiment, the attitude of it, inspired Durga Chew-Bose to write and collect her own work. The result is a lyrical and piercingly insightful collection of essays, letters (to her grandmother, to the basketball star Michael Jordan, to Death), and her own brand of essay-meets-prose poetry about identity and culture."
---
Radical Hope: Letters of Love and Dissent in Dangerous Times edited by Carolina De Robertis
Release date: 2nd May 2017
"Radical Hope is a collection of letters–to ancestors, to children five generations from now, to strangers in grocery lines, to any and all who feel weary and discouraged–written by award-winning novelists, poets, political thinkers, and activists. Radical Hope offers readers a kaleidoscopic view of the love and courage needed to navigate this time of upheaval, uncertainty, and fear, in view of the recent US presidential election. Contributors include Viet Thanh Nguyen, Jeff Chang, Katie Kitamura, Celeste Ng, Hari Kunzru, Junot Diaz and more."
---
Wong Kar-Wai: Interviews edited by Silver Wai Lee and Micky Lee
Release date: 7th August 2017
"In each of these films, Wong Kar-wai's signature style–experimental, emotive, character-driven, and timeless–remains apparent throughout. This volume includes interviews that appear in English for the first time, including some that appeared in Hong Kong magazines now out of print. The interviews cover every feature film from Wong's debut As Tears Go By to his 2013 The Grandmaster."
---
Racism and Resistance Among the Filipino Diaspora by Kristine Aquino
Release date: 31st August 2017
"This book explores the ways in which Filipino migrants in Australia experience, understand and negotiate racism in their everyday lives. In particular, it explores the notion of everyday anti-racism – the strategies individuals deploy to manage racism in their day to day lives."
---
Moral Panic 101: Equality, Acceptance and the Safe Schools Scandal (Quarterly Essay #67) by Benjamin Law
Release date: 9th September 2017
"In 2016, the Safe Schools program became the focus of an ideological firestorm. In Moral Panic 101, Benjamin Law explores how and why this happened. He weaves a subtle, gripping account of schools today, sexuality, teenagers, new ideas of gender fluidity, media scandal and mental health. 
In this timely essay, Law also looks at the new face of homophobia in Australia, and the long battle for equality and acceptance. Investigating bullying of the vulnerable young, he brings to light hidden worlds, in an essay notable for its humane clarity."
---
Curry: Reading, Eating, and Race by Naben Ruthnum
Release date: 12th September 2017
"Curry is a dish that doesn't quite exist, but, as this wildly funny and sharp essay points out, a dish that doesn't properly exist can have infinite, equally authentic variations. By grappling with novels, recipes, travelogues, pop culture, and his own upbringing, Naben Ruthnum depicts how the distinctive taste of curry has often become maladroit shorthand for brown identity."
---
Race and America's Long War by Nikhil Pal Singh
Release Date: 31st October 2017
"Race and America's Long War examines the relationship between war, politics, police power, and the changing contours of race and racism in the contemporary United States. Spanning the course of U.S. history, these crucial essays show how the return of racism and war as seemingly permanent features of American public and political life is at the heart of our present crisis and collective disorientation."
---
Blasian Invasion: Racial Mixing in the Celebrity Industrial Complex by Myra S. Washington
Release Date: 15th November 2017
"Myra S. Washington probes the social construction of race through the mixed-race identity of Blasians, people of Black and Asian ancestry. She looks at the construction of the identifier Blasian and how this term went from being undefined to forming a significant role in popular media. Moving beyond dominant rhetoric, Washington does not harp on defining or categorizing mixed race, but instead recognizes the multiplicities of Blasians and the process by which they obtain meaning." 
---
Bonus 2015 & 2016 Essay/Interview Collections with Asian Contributors
We Too Sing America: South Asian, Arab, Muslim, and Sikh Immigrants Shape Our Multiracial Future by Deepa Iyer 
Release Date: 27th October 2015
"Many of us can recall the targeting of South Asian, Arab, Muslim, and Sikh people in the wake of 9/11. We may be less aware, however, of the ongoing racism directed against these groups in the past decade and a half. Iyer asks whether hate crimes should be considered domestic terrorism and explores the role of the state in perpetuating racism through detentions, national registration programs, police profiling, and constant surveillance. She looks at topics including Islamophobia in the Bible Belt; the "Bermuda Triangle" of anti-immigrant, anti-Muslim hysteria; and the energy of new reform movements, including those of "undocumented and unafraid" youth and Black Lives Matter."
---
Tropical Renditions: Making Musical Scenes in Filipino America by Christine Bacareza Balance
Release Date: 22nd April 2016
"In Tropical Renditions Christine Bacareza Balance examines how the performance and reception of post-World War II Filipino and Filipino American popular music provide crucial tools for composing Filipino identities, publics, and politics. To understand this dynamic, Balance advocates for a "disobedient listening" that reveals how Filipino musicians challenge dominant racialized U.S. imperialist tropes of Filipinos as primitive, childlike, derivative, and mimetic." 
---
We Gon' Be Alright: Notes on Race and Resegregation by Jeff Chang
Release date: 13th September 2016
"Through deep reporting with key activists and thinkers, passionately personal writing, and distinguished cultural criticism, We Gon' Be Alright links #BlackLivesMatter to #OscarsSoWhite, Ferguson to Washington D.C., the Great Migration to resurgent nativism. Chang explores the rise and fall of the idea of "diversity," the roots of student protest, changing ideas about Asian Americanness, and the impact of a century of racial separation in housing. He argues that resegregation is the unexamined condition of our time, the undoing of which is key to moving the nation forward to racial justice and cultural equity."
---
 The Good Immigrant edited by Nikesh Shukla
Release date: 13th September 2016
"Bringing together 21 exciting black, Asian and minority ethnic voices emerging in Britain today, The Good Immigrant explores why immigrants come to the UK, why they stay and what it means to be 'other' in a country that doesn't seem to want you, doesn't truly accept you – however many generations you've been here – but still needs you for its diversity monitoring forms.
Inspired by discussion around why society appears to deem people of colour as bad immigrants – job stealers, benefit scroungers, undeserving refugees – until, by winning Olympic races or baking good cakes, or being conscientious doctors, they cross over and become good immigrants, editor Nikesh Shukla has compiled a collection of essays that are poignant, challenging, angry, humorous, heartbreaking, polemic, weary and – most importantly – real."
---
Queer & Trans Artists of Color Vol 2 edited by Nia King, Elena Rose
Release date: 4th October 2016
"A celebration of queer and trans Black and brown genius…Building on the groundbreaking first volume, Queer and Trans Artists of Color: Stories of Some of Our Lives, NIA KING is back with a second archive of interviews from her podcast We Want the Airwaves. King interviews sixteen creators: Amir Rabiyah, Mimi Thi Nguyen, Vivek Shreya, Tina Takemoto, Trish Salah, Ajuan Mance, Lexi Adsit, Martín Sorrondeguy, Cherry Galette, Mattie Brice, Kiley May, Juba Kalamka, Micha Cárdenas, Grace Rosario Perkins, Elena Rose and Indira Allegra."
---
2017 Memoirs, Biographies or Historical Accounts by Asian Authors
Dear Friend, From My Life I Write to You in Your Life by Yiyun Li
Release date: 23rd of February, 2017
"Written over two years while the author battled suicidal depression, Dear Friend is a painful and yet richly affirming examination of what makes life worth living. Li grew up in China, her mother suffering from mental illness, and has spent her adult life as an immigrant in a country not her own. Yiyun Li confronts the two most essential questions of her identity: Why write? And why live? Dear Friend is a beautiful, interior exploration of selfhood and a journey of recovery through literature. "
---
The Home That Was Our Country: A Memoir of Syria by Alia Malek
Release date: 28th of February, 2017
"At the Arab Spring's hopeful start, Alia Malek returned to Damascus to reclaim her grandmother's apartment, which had been lost to her family since Hafez al-Assad came to power in 1970. Its loss was central to her parent's decision to make their lives in America. In chronicling the people who lived in the Tahaan building, past and present, Alia portrays the Syrians-the Muslims, Christians, Jews, Armenians, and Kurds-who worked, loved, and suffered in close quarters, mirroring the political shifts in their country. "
---
Release date: 15th March 2017
"The child of Japanese immigrants, Minoru Omi rather enjoyed life in 1930s San Francisco. Sure, his little sister got annoying sometimes, but his family was comfortable – his eccentric father and stoic mother ran a dry cleaning business together, and they all often enjoyed visits from friends and family. But the day that Japan bombed Pearl Harbor, his life was turned upside down. His father sold their cleaners, and they moved inland to Stockton to avoid the government-mandated evacuation – only to be forcefully relocated to the Stockton fairgrounds, and eventually to swampy, far-off Rohwer, Arkansas. "
---
I, Who Did Not Die by Zahed Haftlang, Najah Aboud, and Meredith May
Release date: 28th March 2017
"A sweeping story of loss, redemption, and fate that begins in 1982 during the bloody war between Iraq and Iran, when an Iranian child-soldier finds a young Iraqi soldier dying in a bunker and commits an astonishing act of bravery and kindness that changes the course of both their lives. Nearly twenty years later, the two men found themselves sitting beside each other in the waiting room of the Vancouver Association for the Survivors of Torture. An incredible story of two men—one from Iraq, the other from Iran—who were destined to be mortal enemies, but instead found in each other mercy, kindness, and hope.
---
Gone: A Girl, a Violin, a Life Unstrung by Min Kym
Release date: 25th April 2017
"The spellbinding memoir of a violin virtuoso who loses the instrument that had defined her both on stage and off — and who discovers, beyond the violin, the music of her own voice. In this lucid and transfixing memoir, Kym sees with new eyes her past as a child prodigy, with its isolation and crushing expectations; her combustible relationships with teachers and with a domineering boyfriend; and her navigation of two very different worlds, her traditional Korean family and her music. And in the stark yet clarifying light of her loss, she rediscovers her voice and herself."
---
 City Gate, Open Up by Bei Dao, Jeffrey Yang (Translation)
Release date: 25th April 2017
"In 2001, to visit his sick father, the exiled poet Bei Dao returned to his homeland for the first time in over twenty years. The city of his birth was totally unrecognizable. "My city that once was had vanished," he writes: "I was a foreigner in my hometown." The shock of this experience released a flood of memories and emotions that sparked Open Up, City Gate."
---
The Gift of Anger: And Other Lessons from My Grandfather Mahatma Gandhi by Arun Gandhi
Release date: 25th April 2017
"Discover ten vital and extraordinary life lessons from one of the most important and influential philosophers and peace activists of the twentieth century—Mahatma Gandhi—in this poignant and timely exploration of the true path from anger to peace, as recounted by Gandhi's grandson, Arun Gandhi. In the current troubled climate, in our country and in the world, these lessons are needed more than ever before."
---
The Good Girl of Chinatown by Jenevieve Chang
Release date: 1st May 2017
"From the claustrophobia of Sydney suburbia to the grim austerity of East London, Jenevieve Chang has been running away for as long as she can remember. Now – along with thousands of other Westerners trying to escape the 2008 global financial crisis – she has come to Shanghai, wanting to be part of the country her family called home for generations. But the glamorous and outrageous Shanghai she finds is not like the stories her grandmother has told her."
---
Release date: 28th July 2017
"This graphic memoir follows Eddie Ng's life, spanning 60 years, with settings in Hong Kong, Canada and Australia. The story begins with the history of his clan, and then weaves through his childhood and early adulthood in the burgeoning post-war British colony of Hong Kong. This memoir demonstrate Eddie's strength to rise above difficulty and his determination to make a life in the wider world.
---
A Different Pond by Bao Phi. Illustrated by Thi Bui
Release date: 1st August 2017
"Acclaimed poet Bao Phi delivers a powerful, honest glimpse into a relationship between father and son and between cultures, old and new. A Different Pond is an unforgettable story about a simple event–a long-ago fishing trip. As a young boy, Bao Phi awoke early, hours before his father's long workday began, to fish on the shores of a small pond in Minneapolis. Unlike many other anglers, Bao and his father fished for food, not recreation."
---
Remnants of a Separation: A History of the Partition through Material Memory by Aanchal Malhotra
Release date: 11th August 2017
"Despite being born into a family affected by the Divide, artist and oral historian Aanchal Malhotra too had thought little about the Partition until she encountered objects that had once belonged to her ancestors. Remnants of a Separation is a unique attempt to revisit the Partition through such objects carried across the border. These objects absorbed the memory of a time and place, remaining latent and undisturbed for generations. They now speak of their owners pasts and emerge as testaments to the struggle, sacrifice, pain and belonging at an unparalleled moment in history."
---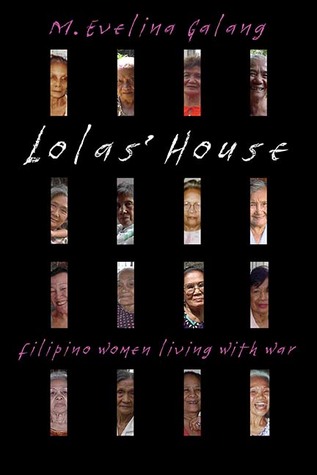 Lolas' House: Filipino Women Living with War by M. Evelina Galang
Release date: 15th September 2017
"During World War II more than one thousand Filipinas were kidnapped by the Imperial Japanese Army. Lolas' House tells the stories of sixteen surviving Filipino "comfort women." M. Evelina Galang enters into the lives of the women at Lolas' House, a community center in metro Manila. She accompanies them to the sites of their abduction and protests with them at the gates of the Japanese embassy. Each woman gives her testimony, and even though the women relive their horror at each telling, they offer their stories so that no woman anywhere should suffer wartime rape and torture. Lolas' House is a book of testimony, but it is also a book of witness, of survival, and of the female body." (TW: Rape)
---
 Inglorious Empire: What the British Did to India by Shashi Tharoor
Release date: 2nd March 2017
"In the eighteenth century, India's share of the world economy was as large as Europe's. By 1947, it had decreased six-fold. In Inglorious Empire, Shashi Tharoor tells the real story of the British in India, from the arrival of the East India Company in 1757 to the end of the Raj, and reveals how Britain's rise was built upon its depredations in India. Britain's Industrial Revolution was founded on India's deindustrialisation, and the destruction of its textile industry. This incisive reassessment of colonialism exposes to devastating effect the inglorious reality of Britain's stained Indian legacy."
---
 Hong Kong Cantopop: A Concise History by Yiu-Wai Chu
Release date: 2nd May 2017
"Cantopop was once the leading pop genre of pan-Chinese popular music around the world. In this pioneering study of Cantopop in English, Yiu-Wai Chu shows how the rise of Cantopop is related to the emergence of a Hong Kong identity and consciousness. Chu charts the fortune of this important genre of twentieth-century Chinese music from its humble, lower-class origins in the 1950s to its rise to a multimillion-dollar business in the mid-1990s. As the voice of Hong Kong, Cantopop has given generations of people born in the city a sense of belonging."
---
Koh-I-Noor: The History of the World's Most Infamous Diamond by William Dalrymple and Anita Anand
Release date: 15th June 2017
"On 29 March 1849, the ten-year-old Maharajah of the Punjab was ushered into the magnificent Mirrored Hall at the centre of the great Fort in Lahore. There, in a public ceremony, the frightened but dignified child handed over to the British East India Company in a formal Act of Submission to Queen Victoria not only swathes of the richest land in India, but also arguably the single most valuable object in the subcontinent: the celebrated Koh-i Noor diamond. The resulting history is one of greed, murder, torture, colonialism and appropriation through an impressive slice of south and central Asian history. It ends with the jewel in its current controversial setting: in the crown of Queen Elizabeth the Queen Mother." 
---
 Iran: A Modern History by Abbas Amanat
Release date: 24th October 2017
"This history of modern Iran is not a survey in the conventional sense, but an ambitious exploration of the nation that offers a revealing look at how events, people, and institutions are shaped by trends and currents that sometimes reach back hundreds of years. Abbas Amanat covers the dynasties, revolutions, civil wars, foreign occupation, and new Islamic regime of this complex period in history."
---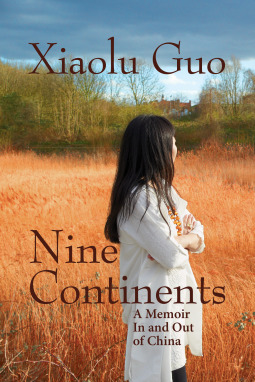 Nine Continents: A Memoir in and Out of China by Xiaolu Guo (US title) or Once Upon A Time in the East: A Story of Growing Up by Xiaolu Guo (UK Title)
Release date: 16th January 2017 (UK), 3rd October 2017 (US)
"It begins in the fishing village shack on the East China Sea where her illiterate grandparents raised her, and brings her to a rapidly changing Beijing, full of contradictions: a thriving underground art scene amid mass censorship, curious Westerners who held out affection only to disappear back home. Eventually Xiaolu determined to see the world beyond China for herself, and now, after fifteen years in Europe, her words resonate with the insight of someone both an outsider and at home, in a world far beyond the country of her birth."
---
An American Family: A Memoir of Hope and Sacrifice by Khizr Khan
Release date: 24th October 2017
"An American Family is an intensely personal story about the nature of true patriotism and what it's like to risk everything you know for the promise of a 226-year-old piece of parchment. As Khizr Khan traces his remarkable journey–from humble beginnings on a poultry farm in Pakistan to obtaining a degree from Harvard Law School and raising a family in America."
---
 Nobu: A Memoir by Nobu Matsuhisa
Release date: 24th October 2017
"A fascinating and unique memoir by the acclaimed celebrity chef and international restaurateur, Nobu, as he divulges both his dramatic life story and reflects on the philosophy and passion that has made him one of the world's most widely respected Japanese fusion culinary artists."
---
'Others' Is Not A Race by Melissa De Silva
Release date: 5th November 2017
"A tapestry that weaves together the multiple genres of narrative fiction, creative nonfiction, literary food writing and family memoir, to offer insight into the micro-minority Eurasian community through the intensely personal lens of the writer's own experience living and growing up as a Eurasian in Singapore. Throughout are interwoven the themes of memory, loss, language, identity and cultural reclamation."
---
Inheriting the War: Poetry and Prose by Descendants of Vietnam Veterans and Refugees
Release date: 7th November 2017
Fifty years after the Vietnam War, this anthology by descendants of Vietnam veterans and refugees—American, Vietnamese, Vietnamese Diaspora, Hmong, Australian, and others—confronts war and its aftermath. What emerges is an affecting portrait of the effects of war and family—an intercultural, generational dialogue on silence, memory, landscape, imagination, Agent Orange, displacement, postwar trauma, and the severe realities that are carried home. Including such acclaimed voices as Viet Thanh Nguyen, Karen Russell, Terrance Hayes, Suzan-Lori Parks, Nick Flynn, and Ocean Vuong,
---
A few 2016 Memoir Recommendations: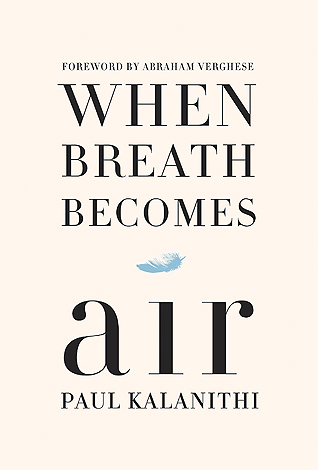 When Breath Becomes Air by Paul Kalanithi 
Release date: 19th January 2016
"A profoundly moving, exquisitely observed memoir by a young neurosurgeon faced with a terminal cancer diagnosis who attempts to answer the question What makes a life worth living? When Breath Becomes Air chronicles Kalanithi's transformation from a naïve medical student "possessed," as he wrote, "by the question of what, given that all organisms die, makes a virtuous and meaningful life" into a neurosurgeon at Stanford working in the brain, the most critical place for human identity, and finally into a patient and new father confronting his own mortality."
---
 In Other Words by Jhumpa Lahiri, Ann Goldstein (Translation) 
Release date: 9th February 2016
"In Rome, Lahiri began to read, and to write—initially in her journal—solely in Italian. In Other Words, an autobiographical work written in Italian, investigates the process of learning to express oneself in another language, and describes the journey of a writer seeking a new voice. Presented in a dual-language format, it is a book about exile, linguistic and otherwise, written with an intensity and clarity not seen since Nabokov." 
---
Bonus Recommendations
The Lit CelebrAsian Team also read books outside of Asian lit. We recommend these non-fiction books by Black women for reflections in relation to diversity, race or identity:
Surpassing Certainty by Janet Mock
Release date: 13th June 2017
"Despite her disadvantages, fueled by her dreams and inimitable drive, Janet makes her way through New York City while holding her truth close. She builds a career in the highly competitive world of magazine publishing—within the unique context of being trans, a woman, and a person of color.
Long before she became one of the world's most respected media figures and lauded leaders for equality and justice, Janet was a girl taking the time she needed to just be—to learn how to advocate for herself before becoming an advocate for others."
---
I'm Judging You by Luvvie Ajayi
Release date: 13th September 2016
"With over 500,000 readers a month at her enormously popular blog, AwesomelyLuvvie.com, Luvvie Ajayi has become a go-to source for smart takes on pop culture. I'm Judging You is her debut book of humorous essays that dissects our cultural obsessions and calls out bad behavior in our increasingly digital, connected lives—from the cultural importance of the newest Shonda Rhimes television drama to serious discussions of race and media representation to what to do about your fool cousin sharing casket pictures from Grandma's wake on Facebook." 
---
 Yassmin's Story by Yassmin Abdel-Magied
Release Date: 30th January 2017
"Frank, fearless, funny, articulate, and inspiring, Yassmin Abdel-Magied is a young Muslim dynamo offering a bracing breath of fresh air—and hope. At 21, Yassmin found herself working on a remote Australian oil and gas rig; she was the only woman and certainly the only Sudanese-Egyptian-Australian background Muslim woman. With her hijab quickly christened a "tea cosy," there could not be a more unlikely place on earth for a young Muslim woman to want to be. This is the story of how she got there, where she is going, and how she wants the world to change."
---
*List compiled by Lit CelebrAsian team members: Glaiza and Janani
*Share this list via Lit CelebrAsian's Twitter
---
*We're hosting our first book club chat for Rebel Seoul by Axie Oh on November 25-26, so join us via #AsianLitChat!