We are excited to share some new books in August!
A mix of kid-lit, young adult, and adult books are listed below.
Thanks to our Lit CelebrAsian team members: Glaiza and Shenwei for taking the time to research and compile this list.
Note: This is a just a small sample of releases out in August, so let us know what books you're excited for.
---
~ Middle Grade ~
Meet Yasmin! by Saadia Faruqi (Author), Hatem Aly (Illustrations)
Middle grade contemporary fiction
Release date: 1st of August, 2018
"Meet Yasmin! Yasmin Ahmad is a spirited second-grader who's always on the lookout for those "aha" moments to help her solve life's little problems. Taking inspiration from her surroundings and her big imagination, she boldly faces any situation, assuming her imagination doesn't get too big, of course! A creative thinker and curious explorer, Yasmin and her multi-generational Pakistani American family will delight and inspire readers."
---
 The Relic of the Blue Dragon (Children of the Dragon #1) by Rebecca Lim
Middle grade fantasy
Release date: August, 2018
"When Harley Spark accidentally releases Qing, one of five dragon sisters, from the ancient vase she's been trapped in for centuries, he is soon on a dangerous international mission with Qing to find and free her four sisters.
Harley gave a little shiver as he peered at the mysterious girl's message. She'd written: DRAGON KING RETURNS 
Harley Spark is just an ordinary thirteen-year-old kid who lives with his mum, Delia. 
Rumour has it that his dad, Ray, is an international crime figure with a talent for nicking old, valuable things. 
So when Harley finds an antique Chinese vase on the footpath, something compels him to stuff it under his school jumper and run for home. Little does he know he's about to reignite a centuries-old war between two ancient, supernatural families… 
Featuring magic, mystery and martial arts, The Relic of the Blue Dragon is the first book in the action-packed Children of the Dragon series."
---
~ Young Adult ~
 Star-Touched Stories (The Star-Touched Queen #2.5) by Roshani Chokshi
Young adult fantasy
Release date: 7th of August, 2018
"Three lush and adventurous stories in the Star-Touched world.
Death and Night
He was Lord of Death, cursed never to love. She was Night incarnate, destined to stay alone. After a chance meeting, they wonder if, perhaps, they could be meant for more. But danger crouches in their paths, and the choices they make will set them on a journey that will span lifetimes. 
Poison and Gold
Now that her wish for a choice has come true, Aasha struggles to control her powers. But when an opportunity to help Queen Gauri and King Vikram's new reign presents itself, she is thrown into the path of the fearsome yet enchanting Spy Mistress. To help her friends, Aasha will have to battle her insecurities and perhaps, along the way, find love. 
Rose and Sword
There is a tale whispered in the dark of the Empire of Bharat-Jain. A tale of a bride who loses her bridegroom on the eve of her wedding. But is it a tale or a truth?"
---
 Fresh Ink: An Anthology by Lamar Giles (Editor)
Young adult anthology
Release date: 14th of August, 2018
"Careful–you are holding fresh ink. And not hot-off-the-press, still-drying-in-your-hands ink. Instead, you are holding twelve stories with endings that are still being written–whose next chapters are up to you.
Because these stories are meant to be read. And shared.
Thirteen of the most accomplished YA authors deliver a label-defying anthology that includes ten short stories, a graphic novel, and a one-act play. This collection will inspire you to break conventions, bend the rules, and color outside the lines. All you need is fresh ink."
---
Young adult graphic novel
Release date: 21st of August, 2018
An ominous condition known as Sanpaku plagues the waking life of young Marcine.
Marcine is fascinated with the Japanese idea of Sanpaku. It says that seeing the white around the iris of your eyes is a bad omen. But it's everywhere Marcine looks—her grandmother has it, some classmates at Catholic school have it, JFK had it . . . even Marcine might suffer from this odd condition. Eating a strict macrobiotic diet and meditating is supposed to help, but no matter how much Marcine wants it to, it can't save her grandmother, or bring back pop star Selena, or make her life at school any easier. 
From cartoonist Kate Gavino (Last Night's Reading), Sanpaku gives voice to the insecurities that abound in teens of all cultures, while exploring this Japanese theory through her own Catholic, Filipino background.
---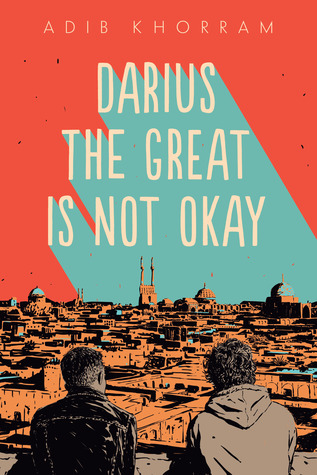 Darius the Great Is Not Okay by Adib Khorram
Young adult contemporary fiction
Release date: 28th of August, 2018
"Darius Kellner speaks better Klingon than Farsi, and he knows more about Hobbit social cues than Persian ones. He's about to take his first-ever trip to Iran, and it's pretty overwhelming–especially when he's also dealing with clinical depression, a disapproving dad, and a chronically anemic social life. In Iran, he gets to know his ailing but still formidable grandfather, his loving grandmother, and the rest of his mom's family for the first time. And he meets Sohrab, the boy next door who changes everything.
Sohrab makes sure people speak English so Darius can understand what's going on. He gets Darius an Iranian National Football Team jersey that makes him feel like a True Persian for the first time. And he understand that sometimes, best friends don't have to talk. Darius has never had a true friend before, but now he's spending his days with Sohrab playing soccer, eating rosewater ice cream, and sitting together for hours in their special place, a rooftop overlooking the Yazdi skyline.
Sohrab calls him Darioush–the original Persian version of his name–and Darius has never felt more like himself than he does now that he's Darioush to Sohrab. When it's time to go home to America, he'll have to find a way to be Darioush on his own."
---
~ Adult fiction ~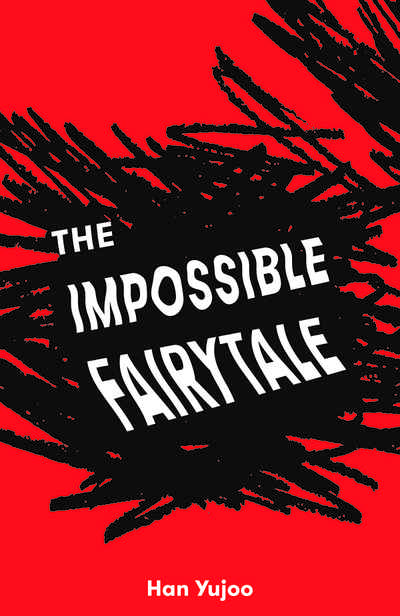 The Impossible Fairy Tale by Han Yujoo, Janet Hong (Translator)
Adult contemporary fiction
Release date: 1st of August, 2018
"At school, their fellow students, whether lucky or luckless or unlucky, seem consumed by an almost murderous rage. Adults are nearly invisible, and the society the children create on their own is marked by soul-crushing hierarchies and an underlying menace. One day after hours the Child sneaks into the classroom to add ominous sentences to her classmates' notebooks, setting in motion a series of cataclysmic events.
A teacher, who is also this book's author, wakes from an intense dream. When she arrives at her next class, she recognises a student: the Child, who knows about the events of the novel's first half, which took place years before."
---
 Tied to Deceit by Neena H. Brar
Adult mystery/thriller
Release date: 4th of August, 2018
"On a drizzly August morning, the inhabitants of the hill town of Sanover, Himachal Pradesh, wake up to the shocking news of the murder of the exquisite, secretive, malicious, and thoroughly immoral Devika Singh.
As Superintendent of Police Vishwanath Sharma begins to sift through the hidden secrets of Devika Singh's life, it becomes evident that everyone who knew her seems to have a clear-cut motive for killing her.
Faced with the investigation of a crime that appears to have as many suspects as there are motives, Vishwanath Sharma probes the sinister web spun around a tangle of lies and deception."
---
Before She Sleeps by Bina Shah
Adult science fiction
Release date: 7th of August, 2018
"In modern, beautiful Green City, the capital of South West Asia, gender selection, war and disease have brought the ratio of men to women to alarmingly low levels. The government uses terror and technology to control its people, and women must take multiple husbands to have children as quickly as possible.
Yet there are women who resist, women who live in an underground collective and refuse to be part of the system. Secretly protected by the highest echelons of power, they emerge only at night, to provide to the rich and elite of Green City a type of commodity that nobody can buy: intimacy without sex. As it turns out, not even the most influential men can shield them from discovery and the dangers of ruthless punishment."
---
If You Leave Me by Crystal Hana Kim
Adult historical fiction
Release date: 7th of August, 2018
"An emotionally riveting debut novel about war, family, and forbidden love—the unforgettable saga of two ill-fated lovers in Korea and the heartbreaking choices they're forced to make in the years surrounding the civil war that continues to haunt us today
When the communist-backed army from the North invades her home, sixteen-year-old Haemi Lee, along with her widowed mother and ailing brother, is forced to flee to a refugee camp along the coast. For a few hours each night, she escapes her family's makeshift home and tragic circumstances with her childhood friend, Kyunghwan.
Focused on finishing school, Kyunghwan doesn't realize his older and wealthier cousin, Jisoo, has his sights set on the beautiful and spirited Haemi—and is determined to marry her before joining the fight. But as Haemi becomes a wife, then a mother, her decision to forsake the boy she always loved for the security of her family sets off a dramatic saga that will have profound effects for generations to come."
---
 The Court Dancer by Kyung-Sook Shin
Adult historical fiction
Release date: 7th of August, 2018
"When a novice French diplomat arrives for an audience with the Emperor, he is enraptured by the Joseon Dynasty's magnificent culture, then at its zenith. But all fades away when he sees Yi Jin perform the delicate traditional Dance of the Spring Oriole. Though well aware that women of the court belong to the palace, the young diplomat confesses his love to the Emperor, and gains permission for Yi Jin to accompany him back to France.
A world away in Belle Epoque Paris, Yi Jin lives a free, independent life, away from the gilded cage of the court, and begins translating and publishing Joseon literature into French with another Korean student. But even in this new world, great sorrow awaits her. Yi Jin's grieving and suffering is only amplified by homesickness and a longing for her oldest friend. But her homecoming was not a happy one. Betrayal, jealousy, and intrigue abound, culminating with the tragic assassination of the last Joseon empress—and the poisoned pages of a book.
Rich with historic detail and filled with luminous characters, Korea's most beloved novelist brings a lost era to life in a story that will resonate long after the final page."
---
Adult science fiction
Release date: 14th of August, 2018
"When Chen's parents are incinerated before his eyes by a blast of ball lightning, he devotes his life to cracking the secret of mysterious natural phenomenon. His search takes him to stormy mountaintops, an experimental military weapons lab, and an old Soviet science station. 
The more he learns, the more he comes to realize that ball lightning is just the tip of an entirely new frontier in particle physics. Although Chen's quest provides a purpose for his lonely life, his reasons for chasing his elusive quarry come into conflict with soldiers and scientists who have motives of their own: a beautiful army major with an obsession with dangerous weaponry, and a physicist who has no place for ethical considerations in his single-minded pursuit of knowledge."
---
 A River of Stars by Vanessa Hua
Adult contemporary fiction
Release date: 14th of August, 2018
"Holed up with other moms-to-be in a secret maternity home in Los Angeles, Scarlett Chen is far from her native China, where she worked in a factory job and fell in love with the owner, Boss Yeung. Now she's carrying his baby. Already married with three daughters, he's overjoyed because the doctors confirmed he will finally have the son he has always wanted. To ensure that his son has every advantage, he has shipped Scarlett off to give birth on American soil. U.S. citizenship will open doors for their little prince.
As Scarlett awaits the baby's arrival, she chokes down bitter medicinal stews and spars with her imperious housemates. The only one who fits in even less is Daisy, a spirited teenager and fellow unwed mother who is being kept apart from her American boyfriend.
Then a new sonogram of Scarlett's baby reveals the unexpected. Panicked, she escapes by hijacking a van–only to discover that she has a stowaway: Daisy, who intends to track down the father of her child. They flee to San Francisco's bustling Chinatown, where Scarlett will join countless immigrants desperately trying to seize their piece of the American dream. What Scarlett doesn't know is that her baby's father is not far behind her."
---
Adult science fiction
Release date: 14th of August, 2018
"Candace Chen, a millennial drone self-sequestered in a Manhattan office tower, is devoted to routine. With the recent passing of her Chinese immigrant parents, she's had her fill of uncertainty. She's content just to carry on: She goes to work, troubleshoots the teen-targeted Gemstone Bible, watches movies in a Greenpoint basement with her boyfriend.
So Candace barely notices when a plague of biblical proportions sweeps New York. Then Shen Fever spreads. Families flee. Companies halt operations. The subways squeak to a halt. Her bosses enlist her as part of a dwindling skeleton crew with a big end-date payoff. Soon entirely alone, still unfevered, she photographs the eerie, abandoned city as the anonymous blogger NY Ghost.
Candace won't be able to make it on her own forever, though. Enter a group of survivors, led by the power-hungry IT tech Bob. They're traveling to a place called the Facility, where, Bob promises, they will have everything they need to start society anew. But Candace is carrying a secret she knows Bob will exploit. Should she escape from her rescuers?"
 The Tale of the Missing Man by Manzoor Ahtesham, Ulrike Stark (Translator), Jason Grunebaum (Translator)
Adult historical fiction
Release date: 15th of August, 2018
"The Tale of the Missing Man (Dastan-e Lapata) is a milestone in Indo-Muslim literature. A refreshingly playful novel, it explores modern Muslim life in the wake of the 1947 partition of India and Pakistan. Zamir Ahmad Khan suffers from a mix of alienation, guilt, and postmodern anxiety that defies diagnosis. His wife abandons him to his reflections about his childhood, writing, ill-fated affairs, and his hometown, Bhopal, as he attempts to unravel the lies that brought him to his current state (while weaving new ones)."
---
 Alien Virus Love Disaster: Stories by Abbey Mei Otis
Adult science fiction
Release date: 21st of August, 2018
"Abbey Mei Otis's short stories are contemporary fiction at its strongest: taking apart the supposed equality that is clearly just not there, putting humans under an alien microscope, putting humans under government control, putting kids from the moon into a small beach town and then the putting the rest of the town under the microscope as they react in ways we ope they would, and then, of course, in ways we'd hope they don't. Otis has long been fascinated in using strange situations to explore dynamics of power, oppression, and grief, and the twelve stories collected here are at once a striking indictment of the present and a powerful warning about the future."
---
Everyday People: The Color of Life–A Short Story Anthology by Jennifer Baker (Editor)
Anthology
Release date: 28th of August, 2018
"Everyday People: The Color of Life is a gorgeously wrought anthology of fourteen short stories by some of today's best and brightest contemporary fiction writers featuring a wide range of styles, themes, and perspectives on a variety of topics. 
Within this eclectic mix of award-winning and critically lauded published authors, the contributors include Jason Reynolds, Alexander Chee, Nelly Rosario, Mitchell S. Jackson, Nana Brew-Hammond, Yiyun Li, Mia Alvar, Courttia Newland, Hasanthika Sirisena, Carleigh Baker, Brandon Taylor and more."
---
The Watermelon Boys by Ruqaya Izzidien
Adult historical fiction
Release date: 28th of August, 2018
"Dreaming of independence for his country, Ahmad leaves his family at home by the Tigris to join the British forces fighting the Ottomans in the Arabian desert. Carwyn, a young man from Wales, travels to fight for the English, first in Egypt, then in Baghdad. Both are forever changed by their experiences of war, discrimination, and betrayal at the hands of the British army, and the heartbreak and passion that arise when personal loss and political zeal collide. Boldly capturing a rich cast of characters in arresting, lyrical writing, The Watermelon Boys offers a powerful retelling of popular narratives of the British campaign in Mesopotamia."
---
 The Samurai by Shūsaku Endō, Van C. Gessel (Translator)
Adult historical fiction
Release date: 28th of August, 2018
"In 1613, four low-ranking Japanese samurai, accompanied by a Spanish priest, set sail for Mexico to bargain for trading rights with the West in exchange for a Catholic crusade through Japan. Their arduous journey lasts four years, as they travel onward to Mexico then Rome, where they are persuaded that the success of their mission depends on their conversion to Christianity. In fact, the enterprise seems to have been futile from the start: the mission returns to Japan to find that the political tides have shifted. The authorities are now pursuing an isolationist policy and a ruthless stamping out of Western influences. In the face of disillusionment and death, the samurai can only find solace in a savior they're not sure they believe in."
---
~ Adult Non-fiction ~
American Hate Survivors Speak Out by Arjun Singh Sethi
Adult non-fiction
Release date: 7th of August, 2018
"A moving and timely collection of testimonials from people impacted by hate speech and hate crimes before and after the 2016 presidential election.
In American Hate: Survivors Speak Out, Arjun Singh Sethi, a community activist and civil rights lawyer, chronicles the stories of individuals affected by hate. In a series of powerful, unfiltered testimonials, survivors tell their stories. It also provides ideas and practices for resistance that all of us can take to combat hate both now and in the future. We hear from many more people impacted by the Trump administration, including Native, black, Arab, Latinx, South Asian, Southeast Asian, Muslim, Jewish, Sikh, undocumented, refugee, transgender, queer, and people with disabilities."
---
 The Colour of Madness: Exploring BAME mental health in the UK edited by Samara Linton & Rianna Walcott
Adult non-fiction
Release date: 14th of August, 2018
"The Colour Of Madness is a seminal BAME led & curated anthology, comprised of poetry, fiction, essays, memoirs, and art submitted by BAME writers, academics, mental health workers, artists and those still navigating life with mental health problems. Exploring the BAME mental health experience in the UK."
---
Not Quite Not White: Losing and Finding Race in America by Sharmila Sen
Adult non-fiction
Release date: 28th of August, 2018
"When Sen emigrated from India to the U.S. in 1982 at the age of 12, she was asked to "self-report" her race. Never identifying with a race previously, she rejects her new "not quite white" designation, and spends much of her life attempting to become "white" in the American sense. After her teen years trying to adapt to American culture, including watching General Hospital and The Jeffersons and perfecting recipes with Campbell's soup or Jell-O, Sen is forced to reckon with hard questions: what does it mean to be "white," who is allowed to be white, why does whiteness retain the power of invisibility while other colors are made hypervisible, and how much does whiteness figure into Americanness? Exploring hot-button topics such as passing, cultural appropriation, class inequality, bias within Indian immigrant communities, and code-switching, Sen offers new angles to the debate on race and immigration with emotional honesty, humor, and thoughtful criticism."
---
I'm Afraid of Men by Vivek Shraya
Adult non-fiction
Release date: 28th of August, 2018
"A trans artist explores how masculinity was imposed on her as a boy and continues to haunt her as a girl–and how we might reimagine gender for the twenty-first century
Vivek Shraya has reason to be afraid. Throughout her life she's endured acts of cruelty and aggression for being too feminine as a boy and not feminine enough as a girl. In order to survive childhood, she had to learn to convincingly perform masculinity. As an adult, she makes daily compromises to steel herself against everything from verbal attacks to heartbreak.
Now, with raw honesty, Shraya delivers an important record of the cumulative damage caused by misogyny, homophobia, and transphobia, releasing trauma from a body that has always refused to assimilate."
---
~ Picture/Board Books ~
 Rice from Heaven by Tina M. Cho 
Picture Book
Release date: 14th of August, 2018
"Yoori lives in South Korea and doesn't know what North Korea is like, but her father (Appa) does. Appa grew up in North Korea, where he did not have enough food to eat. Starving, he fled to South Korea in search of a better life. Yoori doesn't know how she can help as she's only a little "grain of rice" herself, but Appa tells her that they can secretly help the starving people by sending special balloons that carry rice over the border?"
---
 A Big Mooncake for Little Star by Grace Lin
Picture Book
Release date: 28th of August, 2018
"A gorgeous picture book that tells a whimsical origin story of the phases of the moon, from award-winning, bestselling author-illustrator Grace Lin
Pat, pat, pat…
Little Star's soft feet tiptoed to the Big Mooncake.
Little Star loves the delicious Mooncake that she bakes with her mama. But she's not supposed to eat any yet! What happens when she can't resist a nibble?"
---
 Maximillian Villainous by Margaret Chiu Greanias, Lesley Breen Withrow (Illustrator)
Picture Book
Release date: 28th of August, 2018
"Maximillian Villainous is a monster who doesn't have the heart to be a villain. His famous family pulls pranks on the likes of Santa Claus and the Tooth Fairy, and Max spends his time undoing them. So when he brings home a bunny to be his sidekick, Max's disapproving mother hatches a plan. She challenges Max and the bunny to become a devious duo; otherwise . . . the bunny hops. If they want to stay together, Max and the bunny have no choice but to go against their nature. They blunder into villainy with comical effect until Max discovers that embracing his good heart may just be the key to pulling off the most devious deed of all and winning his family's acceptance."
---
*List compiled by Lit CelebrAsian team members: Glaiza and Shenwei 
*In case you missed it, check out the July Releases