The team at Lit CelebrAsian are excited to share some new books in March!
A mix of kid-lit, middle-grade, young adult, and adult books are listed below.
Thankful to our Lit CelebrAsian team members: Glaiza and Shenwei for taking the time to research and compile this list.
Note: This is a just a small sample of releases out in March, so let us know what books you're excited for!
---
~ Middle Grade ~
The Beast Player (獣の奏者 #1) by Nahoko Uehashi, Cathy Hirano (Translator)
Middle-grade/Young adult fantasy
Release date: 1st of March
"Elin's family have an important responsibility: caring for the Toda, fearsome water serpents who form the core of their Lord's army. So when a number of Toda mysteriously die, it is Elin's mother who takes the blame, and the punishment – she is sentenced to death. Before she dies she manages to use an ancient, forbidden power to send Elin to safety – leaving her daughter alone, far from home but with the knowledge that both she and her mother are somehow different.
Soon, Elin finds she can talk to both the terrifying Toda and the majestic Royal Beasts, who protect the supreme queen of her realm. This knowledge gives her great power, but it also involves her in deadly plots and political gameplaying that she wants no part of. Can Elin save herself and prevent her beloved beasts from being used as tools of war, or is there no way of avoiding the terrible battles to come?"
---
 The Night Diary by Veera Hiranandani 
Middle-grade/Young adult historical fiction
Release date: 6th of March
"It's 1947, and India, newly independent of British rule, has been separated into two countries: Pakistan and India. The divide has created much tension between Hindus and Muslims, and hundreds of thousands are killed crossing borders. 
Half-Muslim, half-Hindu twelve-year-old Nisha doesn't know where she belongs, or what her country is anymore. When Papa decides it's too dangerous to stay in what is now Pakistan, Nisha and her family become refugees and embark first by train but later on foot to reach her new home. The journey is long, difficult, and dangerous, and after losing her mother as a baby, Nisha can't imagine losing her homeland, too. But even if her country has been ripped apart, Nisha still believes in the possibility of putting herself back together."
---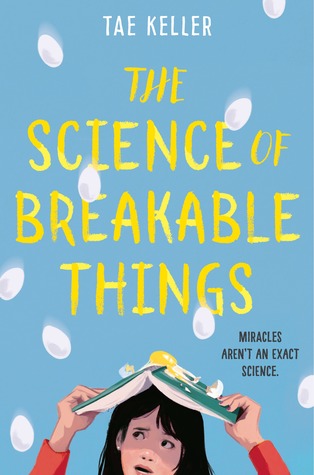 The Science of Breakable Things by Tae Keller 
Middle grade contemporary fiction
Release date: 6th of March, 2018
Rep: Biracial protagonist
"How do you grow a miracle? 
For the record, this is not the question Mr. Neely is looking for when he says everyone in class must answer an important question using the scientific method. But Natalie's botanist mother is suffering from depression, so this is The Question that's important to Natalie. When Mr. Neely suggests that she enter an egg drop competition, Natalie has hope. 
Eggs are breakable. Hope is not. 
Natalie has a secret plan for the prize money. She's going to fly her mother to see the Cobalt Blue Orchids–flowers that survive against impossible odds. The magical flowers are sure to inspire her mother to love life again. Because when parents are breakable, it's up to kids to save them, right?"
---
 The Sky at Our Feet by Nadia Hashimi
Middle grade contemporary fiction
Release date: 6th of March, 2018
Rep: Afghan protagonist
"Jason has just learned that his Afghan mother has been living illegally in the United States since his father was killed in Afghanistan. Although Jason was born in the US, it's hard to feel American now when he's terrified that his mother will be discovered—and that they will be separated.
When he sees his mother being escorted from her workplace by two officers, Jason feels completely alone. He boards a train with the hope of finding his aunt in New York City, but as soon as he arrives in Penn Station, the bustling city makes him wonder if he's overestimated what he can do.
After an accident lands him in the hospital, Jason finds an unlikely ally in a fellow patient. Max, a whip-smart girl who wants nothing more than to explore the world on her own terms, joins Jason in planning a daring escape out of the hospital and into the skyscraper jungle—even though they both know that no matter how big New York City is, they won't be able to run forever."
---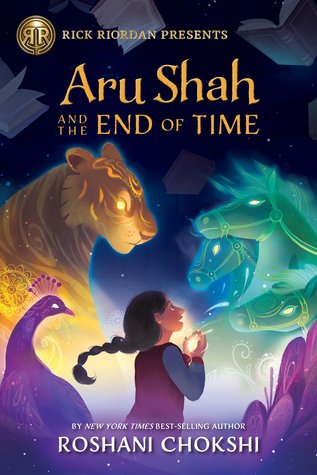 Aru Shah and the End of Time (Pandava Quartet #1) by Roshani Chokshi
Middle grade fantasy fiction
Release date: 27th of March, 2018
Rep: Indian protagonist
"Twelve-year-old Aru Shah has a tendency to stretch the truth in order to fit in at school. While her classmates are jetting off to family vacations in exotic locales, she'll be spending her autumn break at home, in the Museum of Ancient Indian Art and Culture, waiting for her mom to return from their latest archeological trip. Is it any wonder that Aru makes up stories about being royalty, traveling to Paris, and having a chauffeur?
One day, three schoolmates show up at Aru's doorstep to catch her in a lie. They don't believe her claim that the museum's Lamp of Bharata is cursed, and they dare Aru to prove it. Just a quick light, Aru thinks. Then she can get herself out of this mess and never ever fib again.
But lighting the lamp has dire consequences. She unwittingly frees the Sleeper, an ancient demon whose duty it is to awaken the God of Destruction. Her classmates and beloved mother are frozen in time, and it's up to Aru to save them.
The only way to stop the demon is to find the reincarnations of the five legendary Pandava brothers, protagonists of the Hindu epic poem, the Mahabharata, and journey through the Kingdom of Death. But how is one girl in Spider-Man pajamas supposed to do all that?"
---
 Cilla Lee-Jenkins: This Book Is a Classic by Susan Tan, Dana Wulfekotte (Illustrator)
Middle grade graphic novel
Release date: 27th of March, 2018
Rep: Chinese protagonist
"Priscilla "Cilla" Lee-Jenkins has just finished her (future) bestselling memoir, and now she's ready to write a Classic. This one promises to have everything: Romance, Adventure, and plenty of Drama―like Cilla's struggles to "be more Chinese," be the perfect flower girl at Aunt Eva's wedding, and learn how to share her best friend."
---
 Potions & Parameters (Secret Coders #5) by Gene Luen Yang, Mike Holmes (Illustrations)
Middle grade graphic novel
Release date: 27th of March, 2018
"Gene Luen Yang, Secret Coders: Potions & Parameters is the fifth volume in a wildly entertaining series that combines logic puzzles and basic coding instruction with a page-turning mystery plot!
Professor One-Zero won't stop until the whole town—no, the whole world—embraces the "true happiness" found in his poisonous potion, Green Pop. And now that he has the Turtle of Light, he's virtually unstoppable.
There's one weapon that can defeat him: another Turtle of Light. Unfortunately, they can only be found in another dimension! To open a portal to this new world, Hopper, Eni, and Josh's coding skills will be put to the test."
---
~ Young Adult ~
 After The Shot Drops by Randy Ribay 
Young adult contemporary fiction
Release date: 6th of March, 2018
Rep: Nasir is Biracial Filipino, Bunny is African American
"Bunny and Nasir have been best friends forever, but when Bunny accepts an athletic scholarship across town, Nasir feels betrayed. While Bunny tries to fit in with his new, privileged peers, Nasir spends more time with his cousin, Wallace, who is being evicted. Nasir can't help but wonder why the neighborhood is falling over itself to help Bunny when Wallace is in trouble.
When Wallace makes a bet against Bunny, Nasir is faced with an impossible decision—maybe a dangerous one. Told from alternating perspectives, After the Shot Drops is a heart-pounding story about the responsibilities of great talent and the importance of compassion."
---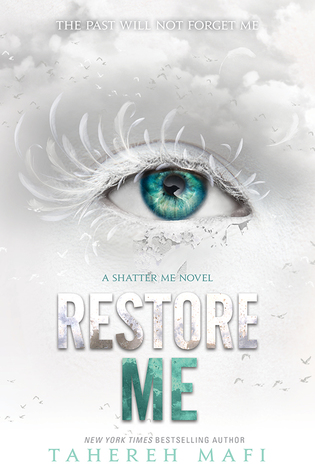 Restore Me (Shatter Me #4) by Tahereh Mafi
Young adult science fiction
Release date: 6th of March, 2018
"Juliette Ferrars thought she'd won. She took over Sector 45, was named the new Supreme Commander, and now has Warner by her side. But she's still the girl with the ability to kill with a single touch—and now she's got the whole world in the palm of her hand. When tragedy hits, who will she become? Will she be able to control the power she wields and use it for good?"
---
 The Final Six by Alexandra Monir
Young adult science fiction
Release date: 6th of March, 2018
"Set in the near future, this action-packed YA novel will take readers out of their world and on a quest to become one of six teens sent on a mission to Jupiter's moon.
When Leo, an Italian championship swimmer, and Naomi, a science genius from California, are two of the twenty-four teens drafted into the International Space Training Camp, their lives are forever altered. After erratic climate change has made Earth a dangerous place to live, the fate of the population rests on the shoulders of the final six who will be scouting a new planet. Intense training, global scrutiny, and cutthroat opponents are only a few of the hurdles the contestants must endure in this competition."
---
 The Astonishing Color of After by Emily X.R. Pan
Young adult contemporary fiction
Release date: 20th of March, 2018
Rep: Biracial Taiwanese protagonist
"Leigh Chen Sanders is sixteen when her mother dies by suicide, leaving only a scribbled note: 'I want you to remember'. Leigh doesn't know what it means, but when a red bird appears with a message, she finds herself travelling to Taiwan to meet her maternal grandparents for the first time.
Leigh is far away from home and far away from Axel, her best friend, who she kissed on the night her mother died – leaving her with a swell of guilt that she wasn't home, and a heavy heart, thinking she may have destroyed the one good thing left in her life.
Overwhelmed by grief and the burden of fulfilling her mother's last wish, Leigh retreats into her art and into her memories, where colours collide and the rules of reality are broken. The only thing Leigh is certain about is that she must find out the truth. She must remember."
---
 The Heart Forger (The Bone Witch #2) by Rin Chupeco
Young adult fantasy
Release date: 20th of March
"No one knows death like Tea. A bone witch who can resurrect the dead, she has the power to take life…and return it. And she is done with her self-imposed exile. Her heart is set on vengeance, and she now possesses all she needs to command the mighty daeva. With the help of these terrifying beasts, she can finally enact revenge against the royals who wronged her―and took the life of her one true love.
But there are those who plot against her, those who would use Tea's dark power for their own nefarious ends. Because you can't kill someone who can never die…"
---
 Along the Indigo by Elsie Chapman
Young adult contemporary fiction
Release date: 20th of March, 2018
Rep: Multiracial Chinese protagonist
"The town of Glory is famous for two things: businesses that front for seedy, if not illegal, enterprises and the suicides that happen along the Indigo River. Marsden is desperate to escape the "bed-and-breakfast" where her mother works as a prostitute—and where her own fate has been decided—and she wants to give her little sister a better life.
But escape means money, which leads Mars to skimming the bodies that show up along the Indigo River. It's there that she runs into Jude, who has secrets of his own and whose brother's suicide may be linked to Mars's own sordid family history. As they grow closer, the two unearth secrets that could allow them to move forward . . . or chain them to the Indigo forever." (TW: suicide.)
---
Young adult contemporary fiction
Release date: 27th of March, 2018
Rep: Biracial Indian protagonist
"In the wake of crash-landing on a deserted tropical island, a group of private-school teens must rely on their wits and one another to survive.
Having just survived a plane crash, Samantha Mishra finds herself isolated and injured in the thick of the jungle. She has no idea where she is or where anybody else is — she doesn't even know if anybody else is alive. Once Sam connects with her best friend, Mel, and they locate the others, they set up camp and hope for rescue. But as the days pass, the survivors, all teammates on the Drake Rosemont fencing team, realize that they're on their own — with the exception of a mysterious presence who taunts and threatens them. When their initial attempts to escape the island fail, the teens find they need to survive more than the jungle . . . they need to survive each other."
---
 The Place Between Breaths by An Na
Young adult contemporary fiction
Release date: 27th of March, 2018
"Grace is smart, responsible, and contending with more than what most teens ever have to. Her mother struggled with schizophrenia for years until, one day, she simply disappeared—fleeing in fear that she was going to hurt herself or those she cared about. Ever since, Grace's father has worked as a recruiter at one of the leading labs dedicated to studying the disease, trying to lure the world's top scientists to the faculty to find a cure, hoping against hope it can happen in time to help his wife if she is ever found. But this makes him distant. Consumed.
Grace, in turn, does her part, interning at the lab in the gene sequencing department in hopes that one day they might make a breakthrough…and one day they do. Grace stumbles upon a string of code that could be the key. But something inside of Grace has started to unravel. Could her discovery just be a cruel side effect of the schizophrenia finally taking hold? Can she even tell the difference between what is real and what isn't?" 
---
 Emergency Contact by Mary H.K. Choi
Young adult contemporary fiction
Release date: 27th of March, 2018
"For Penny Lee high school was a total nonevent. Her friends were okay, her grades were fine, and while she somehow managed to land a boyfriend, he doesn't actually know anything about her. When Penny heads to college in Austin, Texas, to learn how to become a writer, it's seventy-nine miles and a zillion light years away from everything she can't wait to leave behind.
Sam's stuck. Literally, figuratively, emotionally, financially. He works at a café and sleeps there too, on a mattress on the floor of an empty storage room upstairs. He knows that this is the god-awful chapter of his life that will serve as inspiration for when he's a famous movie director but right this second the seventeen bucks in his checking account and his dying laptop are really testing him. 
When Sam and Penny cross paths it's less meet-cute and more a collision of unbearable awkwardness. Still, they swap numbers and stay in touch—via text—and soon become digitally inseparable, sharing their deepest anxieties and secret dreams without the humiliating weirdness of having to see each other."
---
Young adult fantasy
Release date: 27th of March, 2018
Rep: Chinese protagonist
"What if Mulan had to travel to the Underworld?
When Captain Shang is mortally wounded by Shan Yu in battle, Mulan must travel to the Underworld, Diyu, in order to save him from certain death. But King Yama, the ruler of Diyu, is not willing to give Shang up easily. With the help of Shang's great lion guardian ShiShi, Mulan must traverse Diyu to find Shang's spirit, face harrowing obstacles, and leave by sunrise–or become King Yama's prisoner forever. Moreover, Mulan is still disguised as the soldier called Ping, wrestling with the decision to reveal her true identity to her closest friend. Will Mulan be able to save Shang before it's too late? Will he ever be able to trust her again? Or will she lose him–and be lost in the Underworld–forever?"
---
~ Adult fiction ~
Apple and Knife by Intan Paramaditha
Adult speculative fiction
Release date: 1st of March, 2018
"Inspired by horror fiction, myths and fairy tales, Apple and Knife is an unsettling ride that swerves into the supernatural to explore the dangers and power of occupying a female body in today's world.  
These short fictions set in the Indonesian everyday—in corporate boardrooms, in shanty towns, on dangdut stages—reveal a soupy otherworld stewing just beneath the surface. Sometimes wacky and always engrossing, this is subversive feminist horror at its best, where men and women alike are arbiters of fear, and where revenge is sometimes sweetest when delivered from the grave."
---
 Land for Fatimah by Veena Gokhale
Adult contemporary fiction
Release date: 1st of March
"Four strong women: Anjali, an Indo-Canadian single mother who eagerly accepts an African posting with her non-profit organization; Grace, her dedicated but dominating colleague, who opposes her; Fatimah, a farmer ousted from her home and fertile farmland, whom Anjali befriends; and Mary, Anjali's kindly maid, who must secure the future of her son, Gabriel. In Land for Fatimah, Anjali involves herself in Fatimah's quest to find new land for her scattered community, and is thrown into a web of intrigue that upturns her safe, orderly world. Capturing the warmth and vitality of Africa, illuminating everyday heroism, the novel explores expat life, the forced displacement of the poor and the complexities of development."
---
 The Book of Chocolate Saints by Jeet Thayil
Adult contemporary fiction
Release date: 1st of March
"Xavier leaves Manhattan following the 9/11 attacks with his girlfriend—and his journey home to India becomes a delirious voyage into the past. From his formative years with an infamous school of fin de siecle Bombay poets—as documented by his biographer, Diswas, in these pages—Xavier must move forward into an uncertain future of salvation or damnation.
His story results in The Book of Chocolate Saints: an epic novel of contemporary Indian life that probes the mysterious margins where art bleeds into the occult, and celebrates the artist's life itself as a final monument."
---
The Devils' Dance by Hamid Ismailov, Donald Rayfield (Translation)
Adult historical fiction
Release date: 1st of March, 2018
"On New Year's Eve 1938, the writer Abdulla Qodiriy is taken from his home by the Soviet secret police and thrown into a Tashkent prison. There, to distract himself from the physical and psychological torment of beatings and mindless interrogations, he attempts to mentally reconstruct the novel he was writing at the time of his arrest – based on the tragic life of the Uzbek poet-queen Oyxon, married to three khans in succession, and living as Abdulla now does, with the threat of execution hanging over her. As he gets to know his cellmates, Abdulla discovers that the Great Game of Oyxon's time, when English and Russian spies infiltrated the courts of Central Asia, has echoes in the 1930s present, but as his identification with his protagonist increases and past and present overlap it seems that Abdulla's inability to tell fact from fiction will be his undoing."
---
 Rainbirds by Clarissa Goenawan
Adult mystery/thriller
Release date: 6th of March, 2018
"Clarissa Goenawan's dark, spellbinding literary debut opens with a murder and shines a spotlight onto life in fictional small-town Japan.
Ren Ishida is nearly finished with graduate school when he receives news of his sister Keiko's sudden death. She was viciously stabbed one rainy night on her way home, and there are no leads. Ren heads to Akakawa to conclude his sister's affairs, still failing to understand why she chose to abandon the family and Tokyo for this desolate town years ago.
But Ren soon finds himself picking up where Keiko left off, accepting both her teaching position at a local cram school and the bizarre arrangement of free lodging at a wealthy politician's mansion in exchange for reading to the man's catatonic wife."
---
 Girls Burn Brighter by Shobha Rao 
Adult contemporary fiction
Release date: 6th of March, 2018
"When Poornima first meets Savitha, she feels something she thought she lost for good when her mother died: hope. Poornima's father hires Savitha to work one of their sari looms, and the two girls are quickly drawn to one another. Savitha is even more impoverished than Poornima, but she is full of passion and energy. She shows Poornima how to find beauty in a bolt of indigo cloth, a bowl of yogurt rice and bananas, the warmth of friendship.
But when a devastating act of cruelty drives Savitha away, Poornima leaves behind everything she has ever known to find her friend again. Her journey takes her into the darkest corners of India's underworld, on a harrowing cross-continental journey, and eventually to an apartment complex in Seattle. Alternating between the girls' perspectives as they face relentless obstacles, Girls Burn Brighter introduces two heroines who never lose the hope that burns within them. 
In breathtaking prose, Shobha Rao tackles the most urgent issues facing women today: domestic abuse, human trafficking, immigration, and feminism."
---
The Affliction by C. Dale Young
Short story collection
Release date: 6th of March, 2018
"A man who can disappear; a woman who can see the future; a boy who kills his brother and loses the ability to speak; a man raised in a cult who now believes he is destined to die: The Affliction is a novel in stories that artfully weaves together the lives of its characters in ways both surprising and, in the end, inevitable. Diego Flores meets Ricardo Blanco, a damaged man who tells him about Javier Castillo, a man he once knew who could vanish into thin air. This sets into motion a chain of events that not only transforms Diego's life but that of many others. A novel told in short stories, The Affliction is an astounding fiction debut by an award-winning poet full of memorable characters across America and the Caribbean."
---
 My Old Faithful: Stories by Yang Huang
Adult contemporary fiction
Release date: 10th of March, 2018
"Evoking both the drama of familial intimacy and the ups and downs of the everyday, My Old Faithful introduces readers to a close-knit Chinese family. These ten interconnected short stories, which take place in China and the United States over a thirty-year period, merge to paint a nuanced portrait of family life, full of pain, surprises, and subtle acts of courage. Richly textured narratives from the mother, the father, the son, and the daughters play out against the backdrop of China's social and economic change."
---
 Go Home! Edited by Rowan Hisayo Buchanan
Anthology
Release date: 13th of March, 2018
"The notion of home has always been elusive. But as evidenced in these stories, poems, and testaments, perhaps home is not so much a place, but a feeling one embodies. I read this book and see my people–see us–and feel, in our collective outsiderhood, at home." — Ocean Vuong, author of Night Sky with Exit Wounds 
Asian diasporic writers imagine "home" in the twenty-first century through an array of fiction, memoir, and poetry. Both urgent and meditative, this anthology moves beyond the model-minority myth and showcases the singular intimacies of individuals figuring out what it means to belong.
"Go home!" is always a slur, but often also an impossibility; this collection explores the words' personal and political dimensions. Contributors include Alexander Chee, Chang-rae Lee, Marilyn Chin, Mia Alvar, Amitav Kumar, Kimiko Hahn, Jennifer Tseng, Mohja Kahf and more."
---
 The Life to Come by Michelle de Kretser
Adult contemporary fiction
Release date: 13th of March, 2018
"Set in Australia, France and Sri Lanka, The Life to Come is about the stories we tell and don't tell ourselves as individuals, as societies and as nations. Driven by a vivid cast of characters, it explores necessary emigration, the art of fiction, and ethnic and class conflict. 
In Sydney, Pippa is a writer who longs for success. In Paris, Celeste tries to convince herself that her feelings for her married lover are reciprocated. Ash makes strategic use of his childhood in Sri Lanka but blots out the memory of a tragedy from that time. Sri Lankan Christabel endures her dull job and envisions a brighter future while she neglects the love close at hand.
The stand-alone yet connected worlds of The Life to Come offer meditations on intimacy, loneliness, and our flawed perception of other people."
---
Hiroshima Boy by Naomi Hirahara
Adult mystery
Release date: 13th of March, 2018
"In the seventh and final of the award-winning Mas Arai series, retired L.A. gardener Mas returns to Hiroshima to bring his best friend's ashes to a relative on a small island, only to be embroiled in the mysterious death of a teenage boy who was about the same age as Mas when he survived the atomic bomb in 1945."
---
 Bury What We Cannot Take: A Novel by Kirstin Chen
Adult contemporary fiction
Release date: 20th of March, 2018
"The day nine-year-old San San and her twelve-year-old brother, Ah Liam, discover their grandmother taking a hammer to a framed portrait of Chairman Mao is the day that forever changes their lives. To prove his loyalty to the Party, Ah Liam reports his grandmother to the authorities. But his belief in doing the right thing sets in motion a terrible chain of events.
Now they must flee their home on Drum Wave Islet, which sits just a few hundred meters across the channel from mainland China. But when their mother goes to procure visas for safe passage to Hong Kong, the government will only issue them on the condition that she leave behind one of her children as proof of the family's intention to return."
---
The Diamond Setter by Moshe Sakal
Adult contemporary
Release date: 20th of March, 2018
"The uneventful life of a jeweler from Tel Aviv changes abruptly in 2011 after Fareed, a handsome young man from Damascus, crosses illegally into Israel and makes his way to the ancient port city of Jaffa in search of his roots. In his pocket is a piece of a famous blue diamond known as "Sabakh." Intending to return the diamond to its rightful owner, Fareed is soon swept up in Tel Aviv's vibrant gay scene, and a turbulent protest movement. He falls in love with both an Israeli soldier and his boyfriend–the narrator of this book–and reveals the story of his family's past: a tale of forbidden love beginning in the 1930s that connects Fareed and the jeweler."
---
 Let's No One Get Hurt: A Novel by Jon Pineda
Adult southern gothic fiction
Release date: 20th of March, 2018
"Fifteen-year-old Pearl is squatting in an abandoned boathouse with her father, a disgraced college professor, and two other grown men, deep in the swamps of the American South. All four live on the fringe, scavenging what they can–catfish, lumber, scraps for their ailing dog. Despite the isolation, Pearl feels at home with her makeshift family.
Mason Boyd, aka "Main Boy," is from a nearby affluent neighborhood where he and his raucous friends ride around in tricked-out golf carts, shoot their fathers' shotguns, and aspire to make Internet pranking videos. While Pearl is out scavenging in the woods, she meets Main Boy, who eventually reveals that his father has purchased the property on which Pearl and the others are squatting. With all the power in Main Boy's hands, a very unbalanced relationship forms between the two kids, culminating in a devastating scene of violence and humiliation." (TW: abuse.)
---
Sisyphean by Dempow Torishima, 酉島伝法, Daniel Huddleston (Translation)
Adult science fiction
Release date: 20th of March, 2018
"Even after the world and humanity itself have been rendered nearly unrecognizable by genetic engineering, a day in the office can feel…Sisyphean.
The company stands atop a tiny deck supported by huge iron columns a hundred meters high. The boss there is its president—a large creature of unstable, shifting form once called "human." The world of his dedicated worker contains only the deck and the sea of mud surrounding it, and and the worker's daily routine is anything but peaceful. A mosaic novel of extreme science and high weirdness, Sisyphean will change the way you see existence itself."
---
Hurts to Love You (Forbidden Hearts #3) by Alisha Rai
Adult romance fiction
Release date: 27th of March, 2018
"In the final installment of this series, we meet Evangeline Chandler and Gabriel Hunter. She's the heiress to the Chandler fortune and sibling of the overprotective Nicholas Chandler, he's the tattoo artist boss of Livvy Kane, and son of the Kane family's former housekeeper. He's not supposed to be attracted to his friend's sister, and she's not supposed to nurse a lifelong crush for the help. However, will respectability and responsibility stand a chance when they're forced to spend time together and sparks fly?"
---
Death by Dumpling (A Noodle Shop Mystery #1) by Vivien Chien 
Adult mystery
Release date: 27th of March, 2018
"The last place Lana Lee thought she would ever end up is back at her family's restaurant. But after a brutal break-up and a dramatic workplace walk-out, she figures that a return to the Cleveland area to help wait tables is her best option for putting her life back together. Even if that means having to put up with her mother, who is dead-set on finding her a husband.
Lana's love life soon becomes yesterday's news once the restaurant's property manager, Mr. Feng, turns up dead―after a delivery of shrimp dumplings from Ho-Lee. But how could this have happened when everyone on staff knew about Mr. Feng's severe, life-threatening shellfish allergy? Now, with the whole restaurant under suspicion for murder and the local media in a feeding frenzy―to say nothing of the gorgeous police detective who keeps turning up for take-out―it's up to Lana to find out who is behind Feng's killer order. . . before her own number is up."
---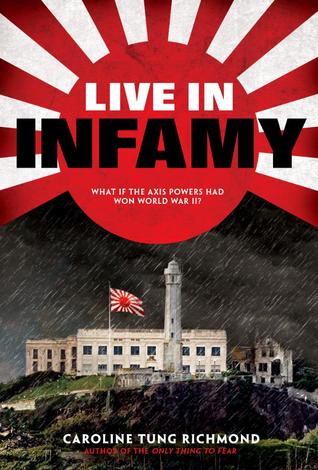 Live in Infamy (WW2) by Caroline Tung Richmond 
Adult science fiction, alternate historical fiction
Release date: 27th of March, 2018
"In the eighty years since the Axis powers won World War II with their genetically engineered super soldiers, America has changed drastically in the hands of the unforgiving victors. But there are still those who aspire to what the country used to stand for: freedom for all.
In the Western American Territories, Chinese American Ren Cabot has lost nearly everything to Imperial Japan's rule. After the public execution of his mom for treason five years ago, Ren lives under constant scrutiny of the Empire, afraid that one wrong step will rip apart what remains of his family for good. However, when a chance encounter with a resistance group offers Ren an opportunity to save lives and quite possibly topple the government, he agrees to their deadly plot. But his role will lead him straight into the heart of enemy, and if caught, death would be a much better fate than what the Empire will do to him . . ."
---
Someone to Talk To by Zhenyun Liu, Howard Goldblatt (Translation), Sylvia Li-Chun Lin (Translation)
Adult contemporary fiction
Release date: 30th of March, 2018
"Tofu peddler Yang Baishun is a man of few words and few friends. Unable to find meaningful companionship, he settles for a marriage of convenience. When his wife leaves him for another man he is left to care for his five-year-old stepdaughter Qiaoling, who is subsequently kidnapped, never to be seen by Yang again. Seventy years later we find Niu Aiguo, who, like Yang, struggles to connect with other people. As Niu begins learning about his recently deceased mother's murky past it becomes clear that Qiaoling is the mysterious bond that links Yang and Niu. Originally published in China in 2009 and appearing in English for the first time, Liu Zhenyun's award-winning Someone to Talk To highlights the contours of everyday life pre- and post-Mao China, where regular people struggle to make a living and establish homes and families." 
---
The Tea Master and the Detective (The Universe of Xuya) by Aliette de Bodard
Adult science fiction/mystery
Release date: 31st of March, 2018 (International ebook out 2nd of April)
"Welcome to the Scattered Pearls Belt, a collection of ring habitats and orbitals ruled by exiled human scholars and powerful families, and held together by living mindships who carry people and freight between the stars. In this fluid society, human and mindship avatars mingle in corridors and in function rooms, and physical and virtual realities overlap, the appearance of environments easily modified and adapted to interlocutors or current mood.
A transport ship discharged from military service after a traumatic injury, The Shadow's Child now ekes out a precarious living as a brewer of mind-altering drugs for the comfort of space-travellers. Meanwhile, abrasive and eccentric scholar Long Chau wants to find a corpse for a scientific study. When Long Chau walks into her office, The Shadow's Child expects an unpleasant but easy assignment. When the corpse turns out to have been murdered, Long Chau feels compelled to investigate, dragging The Shadow's Child with her." 
---
~ Adult Non-fiction ~
Memoir
Release date: 6th of March, 2018
"Dickson Lam's Paper Sons combines memoir and cultural history, the quest for an absent father and the struggle for social justice, naming traditions in graffiti and in Chinese culture. Violence marks the story at every turn–from Mao to Malcolm X, from the projects in San Francisco to the lynching of Asians during the California Gold Rush. After one of his former students at the June Jordan School of Equity is gunned down on a street corner, Lam is compelled to tell a mosaic of stories." 
---
Not My White Savior: A Memoir in Poems by Julayne Lee
Memoir/Poetry
Release date: 13th of March, 2018
"Julayne Lee was born in South Korea to a mother she never knew. When she was an infant, she was adopted by a white Christian family in Minnesota, where she was sent to grow up.
Not My White Savior is a memoir in poems, exploring what it is to be a transracial and inter-country adoptee, and what it means to grow up being constantly told how better your life is because you were rescued from your country of origin. Following Julayne Lee from Korea to Minnesota and finally to Los Angeles, Not My White Savior asks what does "better" mean? In which ways was the journey she went on better than what she would have otherwise experienced?"
---
No Turning Back: Life, Loss, and Hope in Wartime Syria by Rania Abouzeid
Non-fiction
Release date: 13th of March, 2018
"Extending back to the first demonstrations of 2011, No Turning Back dissects the tangle of ideologies and allegiances that make up the Syrian conflict. As protests ignited in Daraa, some citizens were brimming with a sense of possibility. A privileged young man named Suleiman posted videos of the protests online, full of hope for justice and democracy. A father of two named Mohammad, secretly radicalized and newly released from prison, saw a darker opportunity in the unrest. When violence broke out in Homs, a poet named Abu Azzam became an unlikely commander in a Free Syrian Army militia. The regime's brutal response disrupted a family in Idlib province, where a nine-year-old girl opened the door to a military raid that caused her father to flee. As the bombings increased and roads grew more dangerous, these people's lives intertwined in unexpected ways."
---
The Sarashina Diary: A Woman's Life in Eleventh-Century Japan by Sugawara no Takasue no Musume. Translated by Sonja Arntzen and Moriyuki Itō
Diary
Release date: 20th of March, 2018
"A thousand years ago, a young Japanese girl embarked on a journey from deep in the countryside of eastern Japan to the capital. Forty years later, with the long account of that journey as a foundation, the mature woman skillfully created an autobiography that incorporates many moments of heightened awareness from her long life. Married at age thirty-three, she identified herself as a reader and writer more than as a wife and mother; enthralled by fiction, she bore witness to the dangers of romantic fantasy as well as the enduring consolation of self-expression.
This reader's edition streamlines Sonja Arntzen and Moriyuki Itō's acclaimed translation of the Sarashina Diary for general readers and classroom use. This translation captures the lyrical richness of the original text while revealing its subtle structure and ironic meaning, highlighting the author's deep concern for Buddhist belief and practice and the juxtaposition of poetic passages and narrative prose. The translators' commentary offers insight into the author's family and world, as well as the style, structure, and textual history of her work."
---
The Beekeeper by Dunya Mikhail, Max Weiss (Translation)
Non-fiction
Release date: 27th of March, 2018
"The Beekeeper, by the acclaimed poet and journalist Dunya Mikhail, tells the harrowing stories of several women who managed to escape the clutches of Daesh. Mikhail extensively interviews these women—who've lost their families and loved ones, who've been sexually abused, psychologically tortured, and forced to manufacture chemical weapons—and as their tales unfold, an unlikely hero emerges: a beekeeper, who uses his knowledge of the local terrain, along with a wide network of transporters, helpers, and former cigarette smugglers, to bring these women, one by one, through the war-torn landscapes of Iraq, Syria, and Turkey, back into safety." (TW: SA, abuse.)
---
Deport, Deprive, Extradite: 21st Century State Extremism by Nisha Kapoor
Non-fiction
Release date: 27th of March, 2018
"The extradition of terror suspects reveals the worst features of the security state
In 2012 five Muslim men—Babar Ahmad, Talha Ahsan, Khalid al-Fawwaz, Adel Abdul Bary, and Abu Hamza—were extradited from Britain to the US to face terrorism-related charges. Fahad Hashmi was deported a few years before. Abid Naseer and Haroon Aswat would follow shortly. They were subject to pre-trial incarceration for up to seventeen years, police brutality, secret trials, secret evidence, long-term detention in solitary confinement, citizenship deprivation and more. Deport, Deprive, Extradite draws on their stories as starting points to explore what they illuminate about the disciplinary features of state power and its securitising conditions.
In looking at these stories of Muslim men accused of terrorism-related offences, Nisha Kapoor exposes how these racialised subjects are dehumanised, made non-human, both in terms of how they are represented and via the disciplinary techniques used to expel them. She explores how these cases illuminate and enable intensifying authoritarianism and the diminishment of democratic systems."
---
Being the Change: Lessons and Strategies to Teach Social Comprehension by Sara K Ahmed
Non-fiction
Release date: 29th of March, 2018
"Topics such as race, gender, politics, religion, and sexuality are part of our students' lives, yet when these subjects are brought up at school teachers often struggle with how to respond. How do we create learning conditions where kids can ask the questions they want to ask, muddle through how to say the things they are thinking, and have tough conversations? 
From exploring identity and diversity to understanding and addressing biases and microagressions, Sara demonstrates how to address real issues honestly in the classroom while honoring and empowering students."
---
~ Poetry ~
Poetry
Release date: 1st of March
"During the 1982 air strikes on Beirut, Faiz Ahmed Faiz asked his friend Mahmoud Darwish "Why aren't the poets writing this war on the walls of the city?" Darwish responded, "Can't you see the walls falling down?" Queer, Muslim, American, Kazim Ali has always navigated complex intersections and interstices on order to make a life. In this scintillating mixture of lyrics, narrative, fragments, prose poem, and spoken word, he answers longstanding questions about the role of the poet or artist in times of political or social upheaval, although he answers under duress."
---
Registers of Illuminated Villages: Poems by Tarfia Faizullah 
Poetry
Release date: 6th of March
"Faizullah's new work extends and transforms her powerful accounts of violence, war, and loss into poems of many forms and voices–elegies, outcries, self-portraits, and larger-scale confrontations with discrimination, family, and memory. One poem steps down the page like a Slinky; another poem responds to makeup homework completed in the summer of a childhood accident; other poems punctuate the collection with dark meditations on dissociation, discipline, defiance, and destiny; and the near-title poem, "Register of Eliminated Villages," suggests illuminated texts, one a Qur'an in which the speaker's name might be found, and the other a register of 397 villages destroyed in northern Iraq. Faizullah is an essential new poet whose work only grows more urgent, beautiful, and–even in its unsparing brutality–full of love."
---
Wandering Mind and Metaphysical Thoughts by Xingjian Gao
Poetry
Release date: 6th of March
"This English-Chinese bilingual edition is the complete first book of poems written by Nobel Prize winner Gao Xingjian. His poems offer an array of snapshots over various themes where politics, dreams, and metaphysical concerns are mixed. With original art works by Gao, this collection advances his innovative experiments in poetry across cultural boundaries."
---
Footnotes in the Order of Disappearance: Poems by Fady Joudah
Poetry
Release date: 13th of March
"In Footnotes in the Order of Disappearance, Fady Joudah has written love poems to the lovely and unlovely, the loved and unloved. Yet he also finds tenderness for the other, the dead, and the disappeared, bringing together the language of medicine with the language of desire in images at once visceral and vulnerable. A symptomatic moon. A peach, quartered like a heart, and a heart, quartered like a peach. "I call the finding of certain things loss."
In "Sagittal Views," the book's middle section, Joudah collaborates with Golan Haji, a Kurdish Syrian writer, to foreground the imaginative act of constructing memory and history. Together they mark the place the past occupies in the body, the cut that "runs deeper than speech."
---
All Our Wild Wonder by Sarah Kay
Poetry
Release date: 13th of March
"All Our Wild Wonder is a vibrant tribute to extraordinary educators and a celebration of learning. The perfect gift for the mentors in our lives, this charming, illustrated poem reminds us of the beauty in, and importance of, cultivating curiosity, creativity, and confidence in others."
---
Poetry
Release date: 20th of March
"Duy Doan is the 112th recipient of the Yale Series of Younger Poets prize, America's oldest continuing poetry award, which has honored the innovative work of talented young literary artists for nearly a century. Doan's striking debut reveals the wide resonance of the collection's unassuming title, in poems that explore with abundant humor and a deeply felt reserve the ambiguities and tensions that mark our effort to know our histories, our loved ones, and ourselves.
These are poems that draw from Doan's experience as a Vietnamese-American while at the same time making a case for—and masterfully playing with—the fluidity of identity, history, and language. Nothing is alien to these poems: the Saigon of a mother's dirge, the footballer Zinedine Zidane, an owl that "talks to his other self in the well"—all have a place in Doan's far-reaching and intimately human art."
---
The Measure of Skin by Ramon Loyola
Poetry
Release date: March
"The measure of skin navigates the surging waves of anti-identity sweeping the world today, where one's propensity to stand out in the crowd — because of skin colour and gender persuasion — becomes a howl for acceptance and recognition in the streets where humanity thrives, in the walls where hope breathes, in another's touch where love resides. They are poems that are not just about love, but of how love and faith in one's identity transcend the ideals of a normative reality."
---
 Hawk of the Mind: Collected Poems by Yang Mu
Poetry
Release date: 27th of March
"Yang Mu is a towering figure in modern Chinese poetry. His poetic voice is subtle and lyrical, and his work is rich with precise images and crystalline thoughts invoking temporality and remembrance. A bold innovator and superb craftsman, he elegantly combines cosmopolitan experimentation with poetic forms and an allusive reverence for classical Chinese poetry while remaining rooted in his native Taiwan and its colonial history."
---
~ Picture Books ~
  They Say Blue by Jillian Tamaki
Childrens picture book
Release date: 1st of March
"They Say Blue follows a young girl as she contemplates colours in the known and the unknown, in the immediate world and the world beyond what she can see. The sea looks blue, yet water cupped in her hands is as clear as glass. Is a blue whale blue? She doesn't know — she hasn't seen one.
Stunningly beautiful illustrations flow from one spread to the next, as time passes and the imagination takes hold. The world is full of colour, and mystery too, in this first picture book from a highly acclaimed artist."
---
Kaya's Heart Song by Diwa Tharan Sanders, Nerina Canzi (Illustrator)
Childrens picture book
Release date: 8th of March
"Let me tell you a secret–if you have a heart song, anything is possible. Even magic!"
Kaya is looking for her heart song–the song that happy hearts sing. Her search takes her on a journey deep into the jungle where a broken down carousel waits for a very special song to make it turn again."
---
Childrens picture book
Release date: 20th of March (new edition)
"Ramayana—an unforgettable tale of love, adventure, divinity, and flying monkeys—has been treasured by readers around the world for thousands of years. Now in an authoritative, gripping retelling by the renowned Ramayana scholar Arshia Sattar, readers have a new chance to explore this classic's riches.
Rama is a brave young prince who is exiled by his stepmother. His brother and his wife, the beautiful princess Sita, loyally follow him into the depths of the mysterious forest, where they encounter strange and dangerous creatures. None is as terrifying as Ravana, the ten-headed demon king who kidnaps Sita and takes her to a fortified city in the middle of the ocean. To rescue her, Rama enlists the help of hundreds of thousands of magical monkeys and bears to fight the demon army and win her back. Even the gods gather to witness the harrowing battle. Will Rama and his friends prevail, and will Sita return to him? Only these captivating pages will tell…"
---
Room in Your Heart: Folktales from Bhutan by Kunzang Choden, Pema Tshering (Illustrator)
Childrens picture book
Release date: 27th of March (new edition)
"This delightful, and insightful, tale is told by one of Bhutan's leading writers, Kunzang Choden. "Neypo shong gna? Is there room for me?" a wandering monk asks the little old lady who lives on the hill. The question is repeated again and again as more and more visitors come by.
The kind lady welcomes them in, one by one. And the story ends with the teaching: "There will always be room in your home, as long as there is room in your heart." Along with Aunty Mouse, this charming picture book makes perfect bedtime reading for youngsters, and is beautifully illustrated with evocative watercolours of the Bhutanese landscapes and people by Pema Tshering."
---
*List compiled by Lit CelebrAsian team members: Glaiza and Shenwei 
*In case you missed it, check out the February Book Releases.
*We're reading You Bring The Distant Near by Mitali Perkins for our March book club and chat, so join us!