The team at Lit CelebrAsian are excited to kick off 2018 with some new books!
A mix of kid-lit, middle-grade, young adult, and adult books are listed below. We can't wait to share more literature in the future.
Thankful to our Lit CelebrAsian team members: Glaiza and Shenwei for taking the time to research and compile this list.
Note: This is a just a small sample of releases out in January, so let us know what books you're excited for!
---
~ Middle Grade ~
 Escape from Aleppo by N.H. Senzai
Middle grade contemporary/historical
Release date: 2nd of January, 2018
Rep: Muslim Syrian protagonist
"Nadia's family is forced to flee their home in Aleppo, Syria, when the Arab Spring sparks a civil war in this timely coming-of-age novel from award-winning author N.H. Senzai.
Nadia stands at the center of attention in her parents' elegant dining room. This is the best day of my life, she thinks. Everyone is about to sing "Happy Birthday," when her uncle calls from the living room, "Baba, brothers, you need to see this." Reluctantly, she follows her family into the other room. On TV, a reporter stands near an overturned vegetable cart on a dusty street. Beside it is a mound of smoldering ashes. The reporter explains that a vegetable vendor in the city of Tunis burned himself alive, protesting corrupt government officials who have been harassing his business. Nadia frowns.
It is December 17, 2010: Nadia's twelfth birthday and the beginning of the Arab Spring. Soon anti-government protests erupt across the Middle East and, one by one, countries are thrown into turmoil. As civil war flares in Syria and bombs fall across Nadia's home city of Aleppo, her family decides to flee to safety. Inspired by current events, this novel sheds light on the complicated situation in Syria that has led to an international refugee crisis, and tells the story of one girl's journey to safety."
---
~ Young Adult ~
 Someone to Love by Melissa de la Cruz
Young adult contemporary
Release date: 2nd of January, 2018
"Constantly in the spotlight thanks to her politician father's rising star, Olivia Blakely feels the pressure to be perfect. As the youngest girl in her class, she tries hard to keep up and to seem mature to the older boy she's crushing on, even as she catches his eye. But the need to look good on camera and at school soon grows into an all-consuming struggle with bulimia. 
As Liv works toward her goal of gaining early admission to art school, including taking part in an upcoming student show, her life spirals out of control. Swept up in demands to do more than she's ready for, to always look perfect and to succeed, Liv doesn't know who she is anymore. It will take nearly losing her best friend and even her life for Liv to learn that loving herself is far more important than earning the world's approval." (TW: self harm, bulimia.)
---
Chainbreaker (Timekeeper #2) by Tara Sim
Young adult steampunk/fantasy
Release date: 2nd of January, 2018
Rep: M/M
"Clock mechanic Danny Hart knows he's being watched. But by whom, or what, remains a mystery. To make matters worse, clock towers have begun falling in India, though time hasn't Stopped yet. He'd hoped after reuniting with his father and exploring his relationship with Colton, he'd have some time to settle into his new life. Instead, he's asked to investigate the attacks.
After inspecting some of the fallen Indian towers, he realizes the British occupation may be sparking more than just attacks. And as Danny and Colton unravel more secrets about their past, they find themselves on a dark and dangerous path–one from which they may never return."
---
Batman: Nightwalker (DC Icons #2) by Marie Lu 
Young adult urban fantasy
Release date: 2nd of January, 2018
"One by one, the city's elites are being executed as their mansions' security systems turn against them, trapping them like prey. Meanwhile, Bruce is turning eighteen and about to inherit his family's fortune, not to mention the keys to Wayne Enterprises and all the tech gadgetry his heart could ever desire. But after a run-in with the police, he's forced to do community service at Arkham Asylum, the infamous prison that holds the city's most brutal criminals.
In Arkham, Bruce meets Madeleine, a brilliant girl with ties to the Nightwalkers. What is she hiding? And why will she speak only to Bruce? Madeleine is the mystery Bruce must unravel. But is he getting her to divulge her secrets, or is he feeding her the information she needs to bring Gotham City to its knees?"
---
Harley Quinn at Super Hero High (DC Super Hero Girls #5) by Lisa Yee 
Young adult urban fantasy graphic novel
Release date: 2nd of January, 2018
"Funny girl Harley Quinn loves fighting crime with her classmates like Wonder Woman, Batgirl, and Supergirl, but she always does it her with own madcap style–and a big mallet! It's no surprise that Harley can't resist getting involved in a dance competition and organizing an outrageous battle of the bands. But when a high-tech carnival comes to town, Harley knows that things aren't what they seem and that only she can get to the bottom of the mystery–and deliver a great punch line while doing it!"
---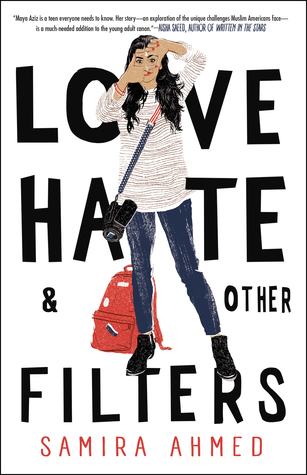 Love, Hate & Other Filters by Samira Ahmed
Young adult contemporary
Release date: 16th of January, 2018
Rep: Muslim Indian American protagonist
"Maya Aziz is torn between futures: the one her parents expect for their good Indian daughter (i.e.; staying nearby in Chicago and being matched with a "suitable" Muslim boy), and the one where she goes to film school in New York City–and maybe, just maybe, kisses a guy she's only known from afar.
There's the also the fun stuff, like laughing with her best friend Violet, making on-the-spot documentaries, sneaking away for private swimming lessons at a secret pond in the woods. But her world is shattered when a suicide bomber strikes in the American heartland; by chance, he shares Maya's last name. What happens to the one Muslim family in town when their community is suddenly consumed with hatred and fear?"
---
Young adult historical fantasy
Release date: 16th of January, 2018
"The action-packed tale of a 17-year-old warrior princess and a handsome gladiator who dared take on the Roman Republic―and gave rise to the legend of Spartacus…
Roma Victrix. The Republic of Rome is on a relentless march to create an empire―an empire built on the backs of the conquered, brought back to Rome as slaves.
Attia was once destined to rule as the queen and swordmaiden of Thrace, the greatest warrior kingdom the world had seen since Sparta. Now she is a slave, given to Xanthus, the Champion of Rome, as a sign of his master's favor. Enslaved as a child, Xanthus is the preeminent gladiator of his generation.
Against all odds, Attia and Xanthus form a tentative bond. A bond that will spark a rebellion. A rebellion that threatens to bring the Roman Republic to its end―and gives rise to the legend of Spartacus…"
---
  A Land of Permanent Goodbyes by Atia Abawi
Young adult contemporary
Release date: 23rd of January, 2018
Rep: Muslim Syrian protagonist
"Narrated by Destiny, this heartbreaking — and timely — story of refugees escaping from war-torn Syria is masterfully told by a foreign news correspondent who experienced the crisis firsthand.
Tareq lives in Syria with his warm and loving family, until the bombs strike. He, his father, and his younger sister are the only survivors, and they have no choice but to go to Raqqa, where they have extended family. But Raqqa is a stronghold for Daesh, the militant group claiming to follow the tennets of Islam, yet who really exist only to enable violence and intolerance. Tareq's family leave quickly, and Tareq heads to Istanbul with his cousin. From there, reunited with his younger sister, they flee successfully to Greece."
---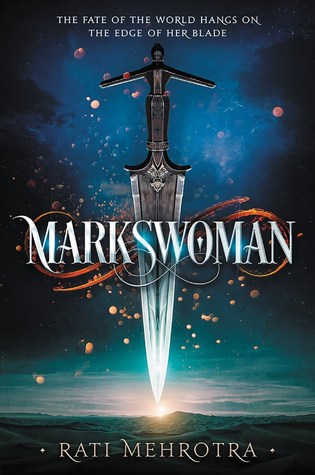 Markswoman (Asiana #1) by Rati Mehrotra
Young adult fantasy
Release date: 23rd of January, 2018
"Kyra is the youngest Markswoman in the Order of Kali, a highly trained sisterhood of elite warriors armed with telepathic blades. Guided by a strict code of conduct, Kyra and the other Orders are sworn to protect the people of Asiana. But to be a Markswoman, an acolyte must repudiate her former life completely. Kyra has pledged to do so, yet she secretly harbors a fierce desire to avenge her dead family.
When Kyra's beloved mentor dies in mysterious circumstances, and Tamsyn, the powerful, dangerous Mistress of Mental Arts, assumes control of the Order, Kyra is forced on the run. Using one of the strange Transport Hubs that are remnants of Asiana's long-lost past, she finds herself in the unforgiving wilderness of desert that is home to the Order of Khur, the only Order composed of men. Among them is Rustan, a young, disillusioned Marksman whom she soon befriends.
Kyra is certain that Tamsyn committed murder in a twisted bid for power, but she has no proof. And if she fails to find it, fails in her quest to keep her beloved Order from following Tamsyn down a dark path, it could spell the beginning of the end for Kyra–and for Asiana. But what she doesn't realize is that the line between justice and vengeance is razor thin . . . thin as the blade of a knife."
---
Young adult contemporary
Release date: 25th of January, 2018 (UK/Aus)
Rep: Muslim Pakistani British protagonist
"Fifteen-year-old Muzna Saleem, who dreams of being a writer, struggles with controlling parents who only care about her studying to be a doctor. Forced to move to a new school in South London after her best friend is shamed in a scandal, Muzna realizes that the bullies will follow her wherever she goes. But deciding to stand and face them instead of fighting her instinct to disappear is harder than it looks when there's prejudice everywhere you turn. Until the gorgeous and confident Arif shows an interest in her, encouraging Muzna to explore her freedom. 
But Arif is hiding his own secrets and, along with his brother Jameel, he begins to influence Muzna with their extreme view of the world. As her new freedom starts to disappear, Muzna is forced to question everything around her and make a terrible choice – keep quiet and betray herself, or speak out and betray her heart?"
---
~ Adult ~
Benedicta Takes Wing and Other Stories by Veronica Montes
Adult contemporary
Release date: 1st of January, 2018
Rep: Filipina protagonist
"Benedicta Takes Wing and Other Stories is the debut collection of short fiction by Filipino American writer Veronica Montes. In these fourteen stories, Montes explores the intricate workings of Filipino families as they struggle to define their place in the world.
The mother of legendary warrior Gabriela Silang has been lost to history, but here she is given voice to share her story. A lonely, middle-aged woman's life changes when she stumbles on a surrogate son and together they create a makeshift family. With her sharp eye for the telling detail, she depicts the grief and everyday joy handed down as inheritance, the affections and denials the bind Filipino families together."
---
A River in Darkness: One Man's Escape from North Korea by Masaji Ishikawa, Risa Kobayashi (Translation), Martin Brown (Translation)
Adult memoir
Release date: 1st of January, 2018
Rep: Biracial Korean Japanese
"Masaji Ishikawa has spent his whole life feeling like a man without a country. This feeling only deepened when his family moved from Japan to North Korea when Ishikawa was just thirteen years old, and unwittingly became members of the lowest social caste. His father, himself a Korean national, was lured to the new Communist country by promises of abundant work, education for his children, and a higher station in society. But the reality of their new life was far from utopian.
In this memoir translated from the original Japanese, Ishikawa candidly recounts his tumultuous upbringing and the brutal thirty-six years he spent living under a crushing totalitarian regime, as well as the challenges he faced repatriating to Japan after barely escaping North Korea with his life."
---
 A State of Freedom by Neel Mukherjee
Adult contemporary
Release date: 2nd of January, 2018
Rep: Indian protagonist
"Can we transform the possibilities we are born into? A State of Freedom wrests open the central, defining events of our century: displacement and migration. Five characters in very different circumstances—from a domestic cook in Mumbai to a vagrant and his dancing bear—find the meanings of dislocation and the desire to get more out of life.
Set in contemporary India and moving between the reality of this world and the shadow of another, this novel of multiple narratives—formally daring, fierce but full of pity—asks the fundamental question: how does one imagine the ways one can live in the world, or even outside it?"
---
When Women Speak Up: A Women's Web Collection of inspiring stories
Edited by Sandhya Renukamba and Aparna Vedapuri Singh 
Adult contemporary
Release date: 6th of January, 2018
Rep: Indian protagonists
"Raised as 'good girls', we are often told that we must know our place, we must stay quiet to 'avoid trouble', and of course, that men don't like 'too bold' women.
Indian women today are breaking all those norms and stereotypes, by speaking up! This powerful collection of short stories by some of the most promising Indian authors writing on the web today, will show you exactly how. 
From reimagining of characters from India's best loved epics to utterly relatable stories set in urban bedrooms, kitchens and offices, these inspiring short stories are highly readable and will have you rooting for their protagonists. These 19 selected short stories by some of the most talented writers on Women's Web today capture the angst, the struggle and the joy of women speaking up."
---
 The Boat People by Sharon Bala
Adult contemporary/historical
Release date: 9th of January, 2018
Rep: Sri Lankan protagonist, Japanese protagonist
"When a rusty cargo ship carrying Mahindan and five hundred fellow refugees from Sri Lanka's bloody civil war reaches Vancouver's shores, the young father thinks he and his six-year-old son can finally start a new life. Instead, the group is thrown into a detention processing center, with government officials and news headlines speculating that among the "boat people" are members of a separatist militant organization responsible for countless suicide attacks—and that these terrorists now pose a threat to Canada's national security. As the refugees become subject to heavy interrogation, Mahindan begins to fear that a desperate act taken in Sri Lanka to fund their escape may now jeopardize his and his son's chance for asylum.
Told through the alternating perspectives of Mahindan; his lawyer, Priya, a second-generation Sri Lankan Canadian who reluctantly represents the refugees; and Grace, a third-generation Japanese Canadian adjudicator who must decide Mahindan's fate as evidence mounts against him, The Boat People is a spellbinding and timely novel that provokes a deeply compassionate lens through which to view the current refugee crisis."
---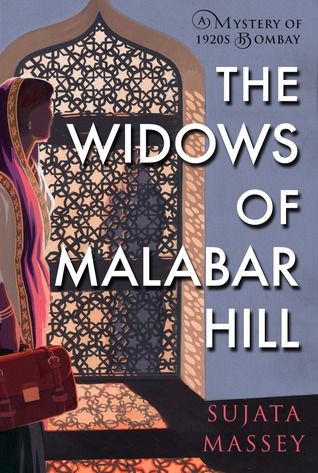 The Widows of Malabar Hill (Perveen Mistry #1) by Sujata Massey
Adult historical mystery
Release date: 9th of January, 2018
Rep: Parsi protagonist

"Bombay, 1921: Perveen Mistry, the daughter of a respected Zoroastrian family, has just joined her father's law firm, becoming one of the first female lawyers in India. Armed with a legal education from Oxford, Perveen also has a tragic personal history that makes her especially devoted to championing and protecting women's rights. 
Perveen tries to investigate and realizes her instincts about the will were correct when tensions escalate to murder. It's her responsibility to figure out what really happened on Malabar Hill, and to ensure that nobody is in further danger."
---
In Black and White by Jun'ichirō Tanizaki. Phyllis I. Lyons (Translator)
Adult thriller/mystery
Release date: 9th of January, 2018
Rep: Japanese protagonist
"Jun'ichirō Tanizaki's In Black and White is a literary murder mystery in which the lines between fiction and reality are blurred. The writer Mizuno has penned a story about the perfect murder. His fictional victim is modeled on an acquaintance, a fellow writer. When Mizuno notices just before the story is about to be published that this man's real name has crept into his manuscript, he attempts to correct the mistake, but it is too late. He then becomes terrified that an actual murder will take place—and that he will be the main suspect. Mizuno goes to great lengths to establish an alibi, venturing into the city's underworld. But he finds himself only more entangled as his paranoid fantasies, including a mysterious "Shadow Man" out to entrap him, intrude into real life."
---
 Travails of a Trailing Spouse by Stephanie Suga Chen
Adult contemporary
Release date: 15th of January, 2018
"The adventure starts when Sarah's husband, Jason, is offered a position at a university in Singapore. Sarah, a successful lawyer in the US, quits her job and the couple say their farewells, and, with their two children, fly off to a new country, a new condo, and a completely new life.
The country is easy enough to adapt to (though the prices of some things? Jaw-dropping!) and Sarah and Jason soon meet the other expats in the condo. There's Carys, the teacher, and good-looking Ian; Ashley, who keeps her apartment freezingly air-conditioned, and Chad, her amiable husband; Sara, who, like Sarah and Jason, is Asian-American, and John, who travels often for work. The couples form a close-knit group, and their evenings are soon filled with poolside barbecues, Trivia Nights, dinners, drinks and more drinks.
But is it time to put the brakes on the craziness when Jason and Chad are arrested after a pub brawl? Why, with such a fantastic lifestyle, is Sarah starting to feel listless? When will Sara's brave front finally crack? Who's that woman in the lift with Ian? And what secret is Carys keeping from her friends?
Not a simplistic novel of one-dimensional characters, Travails of a Trailing Spouse will strike a chord with anyone, expat or not, who has ever found life more interesting, complicated, frustrating and, ultimately, deliciously rich than could ever have been imagined."
---
 Everything Here is Beautiful by Mira T. Lee
Adult contemporary
Release date: 16th of January, 2018
"Two sisters: Miranda, the older, responsible one, always her younger sister's protector; Lucia, the vibrant, headstrong, unconventional one, whose impulses are huge and, often, life changing. When their mother dies and Lucia starts to hear voices, it's Miranda who must fight for the help her sister needs — even as Lucia refuses to be defined by any doctor's diagnosis. Told from alternating perspectives, Everything Here Is Beautiful is, at its core, a heart-wrenching family drama about relationships."
---
Cast in Deception (Chronicles of Elantra #13) by Michelle Sagara
Adult fantasy
Release date: 23rd of January, 2018
"Private Kaylin Neya thought her home couldn't possibly get more crowded. But when one of her housemates, Annarion, decides to undertake the Barrani Test of Name, his friends refuse to let him face his task alone–and Kaylin's sentient home, Helen, is the only structure capable of shielding the rest of Elantra from the magnitude of their power.
Annarion and Mandoran almost caused the destruction of the High Halls once already. Add nine of their closest friends, and the danger is astronomically higher–especially since these guests are at the heart of a political firestorm. Imprisoned almost a millennium ago, their recent freedom threatens the rulership of several prominent Barrani families, and the machinations of those Lords make it almost impossible to tell friend from foe.
As political tensions ramp up, the shadows beneath the High Halls are seeking a freedom that has never been possible before. Kaylin must find a way to keep those shadows from escaping, or that freedom will destroy her city, the empire and everything she holds dear."
---
Frankenstein in Baghdad by Ahmed Saadawi, أحمد سعداوي 
Adult speculative fiction
Release date: 23rd of January, 2018
Rep: Iraqi protagonist
"From the rubble-strewn streets of U.S.-occupied Baghdad, Hadi a scavenger and an oddball fixture at the local cafe collects human body parts and stitches them together to create a corpse. His goal, he claims, is for the government to recognize the parts as people and to give them proper burial. But when the corpse goes missing, a wave of eerie murders sweeps the city, and reports stream in of horrendous-looking criminals who, though shot, cannot be killed. Hadi soon realizes he's created a monster, one that needs human flesh to survive first from the guilty, and then from anyone in its path."
---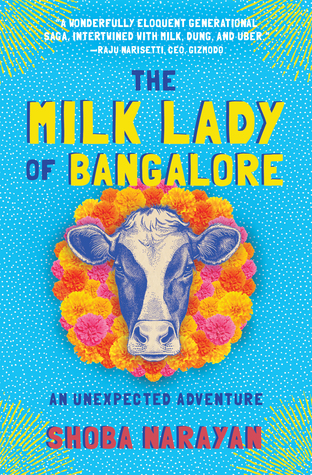 The Milk Lady of Bangalore: An Unexpected Adventure by Shoba Narayan
Adult memoir
Release date: 23rd of January, 2018
"When Shoba Narayan, a writer and cookbook author who had lived for years in Manhattan, moves back to Bangalore with her family, she befriends the milk lady, from whom she buys fresh milk every day. These two women from very different backgrounds bond over not only cows, considered holy in India, but also family, food, and life. After Narayan agrees to buy her milk lady a new cow (she needs one and Narayan can afford it, so why not?), they set off looking for just the right cow. What was at first a simple economic transaction becomes something much more complicated, though never without a hint of slapstick." 
---
Premodern Korean Literary Prose: An Anthology Edited by Chan E Park, Michael J Pettid & Gregory N Evon
Adult anthology
Release date: 23rd of January, 2018
Rep: Korean protagonist
"This anthology presents new translations of Korean prose works from the tenth to the nineteenth century. It offers insight into past Korean societies by highlighting genres that have largely not been translated, such as diaries, short fictional biographies, erotic tales, oral narratives, and novellas, all of which illustrate the depth and variety of premodern Korean writings. The selections are intended to show what literate people of the premodern period enjoyed reading and demonstrate the cultural diversity of the creation of literature, including a range of writings by women and non-elites such as commoners. The volume also includes critical essays and short introductions to contextualize the materials and explain the ideological backdrop behind the creation of the works."
---
 The Bear and the Paving Stone by Toshiyuki Horie
Adult speculative fiction
Release date: 25th of January, 2018
Rep: Japanese protagonist
"A Japanese man, far from home, travels the countryside of Normandy with a friend – talking about war, literature, and everything in between. As his ideas of his life become more entangled with his personal writing, the pangs of his past and his half-forgotten memories overlap and threaten his peace.
Owing a debt to French writers from La Fontaine to Proust, the three fable-like tales in The Bear and the Paving Stone are stories of loss, memory and a longing to belong."
---
A Hero Born: Volume I of The Condor Heroes by Jin Yong. Anna Holmwood (Translator)
Wuxia Adult historical fantasy
Release date: 25th of January, 2018 (UK). 22nd of February, 2018 (US).
Rep: Chinese protagonist
"China. The year is 1200. The Song Empire has been defeated in the north by invading Jurchen forces. Pushed further south, the empire is in danger of collapse and the Chinese population is furious.
Now it falls to lone patriots trained in the martial arts to save China.
Guo Jing's father was one such hero, killed in defence of his country. His mother was forced to flee to the edges of the empire, where Guo Jing was brought up fighting with Genghis Khan. Yang Kang, Guo Jing's sworn brother since birth, grew up to a different fate among the enemy.
Enter Qiu Chuji, a Taoist priest famed for his martial prowess and burning patriotism. Enlisting the help of the eccentric band of martial artists known as the Seven Freaks of the South, he must find the two young men and train them in a way befitting the memory of their fathers, to take back China."
---
Fifty Million Rising: The New Generation of Working Women Transforming the Muslim World by Saadia Zahidi
Adult non-fiction
Release date: 30th of January, 2018
"These women are challenging familial and social conventions, as well as compelling businesses to cater to women as both workers and consumers. More importantly, they are gaining the economic power that will upend entrenched cultural norms, re-shape how women are viewed in the Muslim world and elsewhere, and change the mindset of the next generation. Economics trumps culture-and then shapes culture.
Inspiring and deeply reported, Fifty Million Rising is a uniquely insightful portrait of a seismic shift with global significance, as Muslim women worldwide claim a seat at the table."
---
~ Poetry ~
Poetry
Release date: 9th of January, 2018
"This completely original collection of poetry and prose will not only delight her avid fans but is sure to capture the imagination of a whole new audience. With the turn of every page, Sea of Strangers invites you to go beyond love and loss to explore themes of self-discovery and empowerment as you navigate your way around the human heart."
---
The Last Time I'll Write About You by Dawn Lanuza 
Poetry
Release date: 30th of January, 2018
"The Last Time I'll Write About You is popular Filipino YA and romance writer Dawn Lanuza's debut collection of poetry. Featuring beautiful, relatable poems about first love, this book is the perfect companion for anyone who has loved, lost, and emerged anew."
---
~ Picture Books ~
Dragon Dancer by Joyce Chng, Jérémy Pailler (Illustrator)
Fantasy picture book
Release date: 1st of January, 2018 (US)
"It is the eve of Chinese New Year. Lanterns are hung in the shopping malls and Yao is preparing to wake the ancient sky dragon, Shen Long, from his year-long sleep. From the moment Shen Long opens his great amber eyes and unfurls his silver-blue tail, Yao will be propelled on a magical journey to battle the bad luck of the previous year and usher in the good. Will he succeed? Will his grandfather watch over him and protect him from harm? A beautiful story of a Chinese festival and its symbolism for Chinese communities everywhere, told from the perspective of Yao, the dragon dancer."
---
Norman and the Nom Nom Country by Bridgette Zhou
Fantasy picture book
Release date: 1st of January, 2018
"Norman happily lives alone on Planet Gerp, spending every day making Nom Noms in his Nom Nom factory and eating only Nom Noms for every meal. It's perfectly nice and quiet on Gerp, until a loud, strange creature arrives bringing even stranger foods . . . and worse, a taste for ADVENTURE. What will Norman do?
Author and illustrator Bridgette Zou, inspired by the vivid blue and white shades of porcelain, makes Norman s planet come to life in this humorous and charming picture book about friendship and discovery."
---
The United States v. Jackie Robinson by Sudipta Bardhan-Quallen. R. Gregory Christie (Illustrations)
Non-fiction picture book
Release date: 2nd of January, 2018
"Jackie Robinson broke boundaries as the first African American player in Major League Baseball. But long before Jackie changed the world in a Dodger uniform, he did it in an army uniform.
As a soldier during World War II, Jackie experienced segregation every day—separate places for black soldiers to sit, to eat, and to live. When the army outlawed segregation on military posts and buses, things were supposed to change.
So when Jackie was ordered by a white bus driver to move to the back of a military bus, he refused. Instead of defending Jackie's rights, the military police took him to trial. But Jackie would stand up for what was right, even when it was difficult to do."
---
The Chinese Emperor's New Clothes by Ying Chang Compestine. David Roberts (Illustrations)
Fantasy picture book
Release date: 9th of January, 2018
"Ming Da is only nine years old when he becomes the emperor of China, and his three advisors take advantage of him by stealing his stores of rice, gold, and precious stones. But Ming Da has a plan. With the help of his tailors, he comes up with a clever idea to outsmart his devious advisors: He asks his tailors to make "magical" new clothes for him. Anyone who is honest, the young emperor explains, will see the clothes' true splendor, but anyone who is dishonest will see only burlap sacks. The emperor dons a burlap sack, and the ministers can't help but fall for his cunning trick."
---
Festival of Colors by Surishtha Sehgal, Kabir Sehgal, Vashti Harrison (Illustrations)
Contemporary picture book
Release date: 30th of January, 2018
"Spring is here, and it's almost time for Holi, the Indian Festival of Colors. Siblings Mintoo and Chintoo are busy gathering flowers to make into colorful powders to toss during the festival. And when at last the big day comes, they gather with their friends, family, and neighbors for a vibrant celebration of fresh starts, friendship, forgiveness, and, of course, fun!" 
---
*List compiled by Lit CelebrAsian team members: Glaiza and Shenwei.
*In case you missed it, check out the December 2017 Book Releases.
*We're reading Timekeeper by Tara Sim for our January book club and chat, so join us!