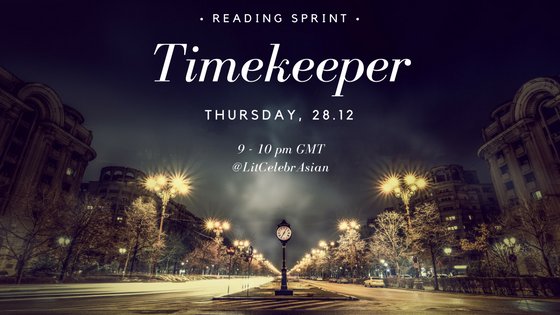 Let's read our book club pick Timekeeper by Tara Sim together on the 28th of December!
Timezone tips for the first Timekeeper #AsianLitChat reading sprint:
– Thurs 28 Dec – 9pm GMT | 4pm EST | 3pm CST.
– Fri 29 Dec – 8am AEDT | 10am NZDT.
– Or add your city to this timezone converter for #AsianLitChat.
Looking forward to discussing elements of the story with you all!
Update: You can catch up on the first Timekeeper Reading Sprint questions here.