A warm welcome to October, everyone!
The team at Lit CelebrAsian are super excited for some truly fantastic books coming out this month – I certainly know that I am. To ensure that you are up to date with some upcoming releases – and also to get you excited! – I am proud to present the following list of books by Asian authors releasing in October.
Note: This is just a small sample of releases out in October, so let us know what books you're excited for!
---
Middle grade historical fiction
Release date: 1st of October, 2017
Rep: Indian protagonist
"In 1942, when Mahatma Gandhi asks Indians to give one family member to the freedom movement, ten-year-old Anjali is devastated to think of her father risking his life for the freedom struggle. … Inspired by her great-grandmother's experience working with Gandhi, New Visions Award winner Supriya Kelkar shines a light on the Indian freedom movement in this poignant debut."
---
Young adult fantasy
Release date: 1st of October, 2017
Rep: Chinese protagonist
"Enter a world of fantasy and magic and recipes set in Qing China. What happens when Xiao Xiao, a daughter of an Imperial Courtesan, finds a magical green pearl in the hands of her adoptive little sister? When she meets Ming Zhu, a dragon princess, daughter of the Dragon King, a friendship is formed."
---
Young adult fantasy, graphic novel
Release date: 3rd of October, 2017
Rep: Indian-American protagonist
"Pashmina tells the story of an Indian-American girl who struggles to fit in at high school, then discovers more about her family's history with the help of her mother's magical pashmina."
---
Young adult contemporary, graphic novel
Release date: 3rd of October, 2017
Rep: Arab-American protagonist, epilepsy
"An Arab-American college student struggles to live with epilepsy in this starkly colored and deeply-cutting graphic novel. Based on the author's own experiences as an epileptic, Mis(h)adra is a boldly visual depiction of the daily struggles of living with a misunderstood condition in today's hectic and uninformed world."
---
The Bloodprint by Ausma Zehanat Khan

Adult fantasy
Release date: 3rd of October, 2017

"A dark power called the Talisman has risen in the land, born of ignorance and persecution. Led by a man known only known as the One-eyed Preacher, it is a cruel and terrifying movement bent on world domination—a superstitious patriarchy that suppresses knowledge and subjugates women. But there are those who fight the Talisman's spread, including the Companions of Hira, a diverse group of influential women whose power derives from the Claim—the magic inherent in the words of a sacred scripture. "
---
Under the Pendulum Sun by Jeannette Ng

Adult fantasy
Release date: 3rd of October, 2017
"Catherine Helstone's brother, Laon, has disappeared in Arcadia, legendary land of the magical fae. Desperate for news of him, she makes the perilous journey, but once there, she finds herself alone and isolated in the sinister house of Gethsemane. At last there comes news: her beloved brother is riding to be reunited with her soon – but the Queen of the Fae and her insane court are hard on his heels."
---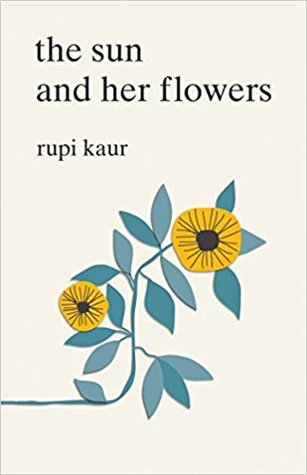 The Sun and Her Flowers by Rupi Kaur
Poetry
Release date: 3rd of October, 2017
"A vibrant and transcendent journey about growth and healing. Ancestry and honoring one's roots. Expatriation and rising up to find a home within yourself. Divided into five chapters and illustrated by Kaur, the sun and her flowers is a journey of wilting, falling, rooting, rising, and blooming. A celebration of love in all its forms."
---
Seize Today (Forget Tomorrow #3) by Pintip Dunn

Young adult science fiction
Release date: 3rd of October, 2017
"The third book in the New York Times bestselling and RITA®-award-winning Forget Tomorrow series is a thrilling conclusion to an epic trilogy. Seventeen-year-old precognitive Olivia Dresden is an optimist. Since different versions of people's futures flicker before her eyes, she doesn't have to believe in human decency."
---
Young adult science-fiction, superheroes
Release date: 5th of October, 2017
Rep: Black trans protagonist, bisexuality, asexuality-spectrum
"Bells Broussard thought he had it made when his superpowers manifested early. Being a shapeshifter is awesome. He can change his hair whenever he wants, and if putting on a binder for the day is too much, he's got it covered. But that was before he became the country's most-wanted villain."
---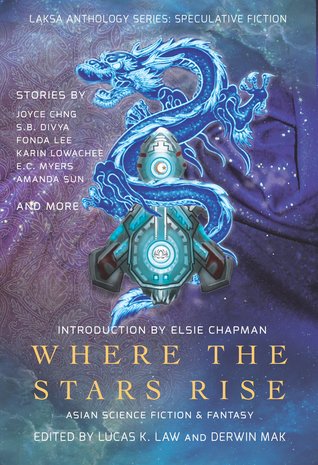 Where The Stars Rise edited by Lucas Law and Derwin Mak 
Science fiction and fantasy anthology
Release date: 8th of October, 2017
Rep: Asian-influenced history and mythology
"Follow twenty-three science fiction and fantasy authors on their journeys through Asia and beyond. Stories that explore magic and science. Stories about love, revenge, and choices. Stories that challenge ideas about race, belonging, and politics. Stories about where we come from and where we are going."
---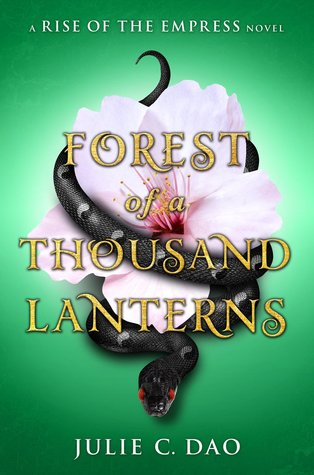 Forest of a Thousand Lanterns by Julie Dao
Young adult fantasy
Release date: 10th of October, 2017
Rep: East-Asian retelling of the The Evil Queen
"An East Asian fantasy reimagining of The Evil Queen legend about one peasant girl's quest to become Empress–and the darkness she must unleash to achieve her destiny. Eighteen-year-old Xifeng is beautiful. The stars say she is destined for greatness, that she is meant to be Empress of Feng Lu. But only if she embraces the darkness within her."
---
A Line In the Dark by Malinda Lo 
Young adult mystery and thriller
Release date: 17th of October, 2017
Rep: queer Chinese-American protagonist
"Jess Wong is Angie Redmond's best friend. And that's the most important thing, even if Angie can't see how Jess truly feels … When Angie begins to fall for Margot Adams, a girl from the nearby boarding school, Jess can see it coming a mile away … Secrets and cruelty lie just beneath the carefree surface of this world of wealth and privilege."
---
Poetry
Release date: 3rd of October, 2017
"Khairani Barokka's first full poetry collection Rope is a spellbinding and impressive debut, kaleidoscopic in detail and richly compelling. With a meticulous artist's instinct, these finely-tuned poems ask urgent questions about our impact upon the environment, and examine carefully the fragile ties that bind our lives and our fate to our planet, our ecosystems and to our fellow humans.
Sensual and ecologically attentive, Rope draws on issues of climate change, sexuality, violence, nature, desire and the body. Lush with detail, alert to its own distinct sounds, this is poetry in urgent and vivacious action – intent on finding vivid joy and hope amidst the destruction and dangers of the twenty-first century."
---
*List compiled by Lit CelebrAsian team members: CW and Glaiza
*Share this list via Lit CelebrAsian's Twitter
---
*We're hosting our first book club chat for Rebel Seoul by Axie Oh on November 25-26, so join us via #AsianLitChat!